Sophia, The Robot And Future Health Care Worker, Makes Her Debut At SXSW Interactive
Move over, Cher and Madonna. Within the pantheon of one-name only celebrities, Sophia has arrived, making her debut at SXSW Interactive earlier this month. According to all reports, she was a success, charming her way into all nearby hearts. Like any starlet, though, she made a misstep or two. When playfully asked if she wanted to destroy humans, she unhesitatingly responded, "OK, I will destroy humans."
Sophia is a robot, created by Dr. David Hanson, founder of Hanson Robotics, which, according to its website, aims to bring to the market "the most compelling and engaging humanlike robots with greater-than-human wisdom, that are capable of developing a deep, trusted relationship with people."
The destruction of mankind aside, Sophia certainly appears trustworthy enough at least in most ways. After all, Hanson and his team designed her and others of her kind to serve in health care, therapy, education, and customer service jobs.
"My preference is to make them always look a little bit like robotics so you know," Hanson said. "Twenty years from now, I believe that human-like robotics like this will walk among us. They will help us, they will play with us, they will teach us, they will help us put the groceries away."
As Hanson explained, Sophia has cameras in her eyes, which allow her to see faces and make eye contact. She also comes with 60 facial expressions so that she can reflect back to you appropriately. She understands speech, and with her robotic memory can recall what's been said during past conversations. Her algorithms are set in such a way that she will get smarter in her dealings with humans over time, Hanson said. He hopes that a little public exposure will break down the social barriers between us and them, and teach us a little bit about her and her kind.
The company website reveals Sophia was recently joined by a new addition to the Hanson family — Joey Chaos, a humanoid punk rocker who loves to talk about music.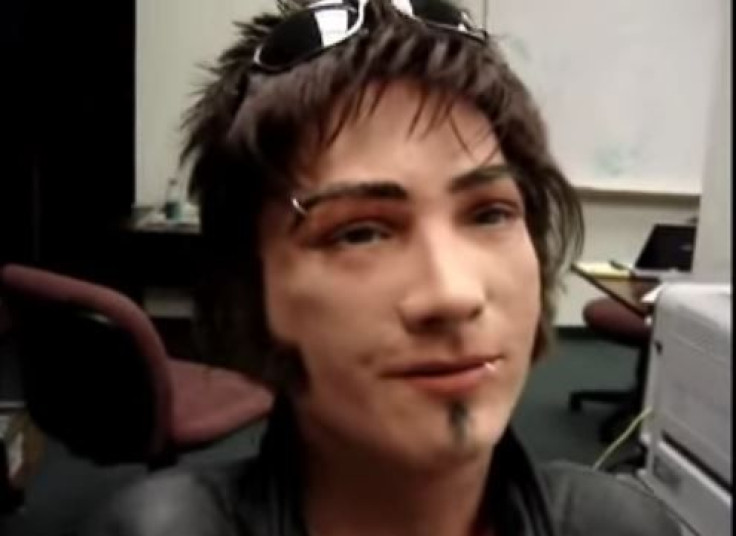 "Don't be surprised if he decides to inform you on his view of capitalism either, he is an extremely opinionated robot, especially when it comes to political issues," the website says.
So move aside, humans, Sophia and her friends are here to destroy, err, help you.
Published by Medicaldaily.com