Source: Santa Monica Shooting Gunman Underwent Mental Health Treatment 2 Years Ago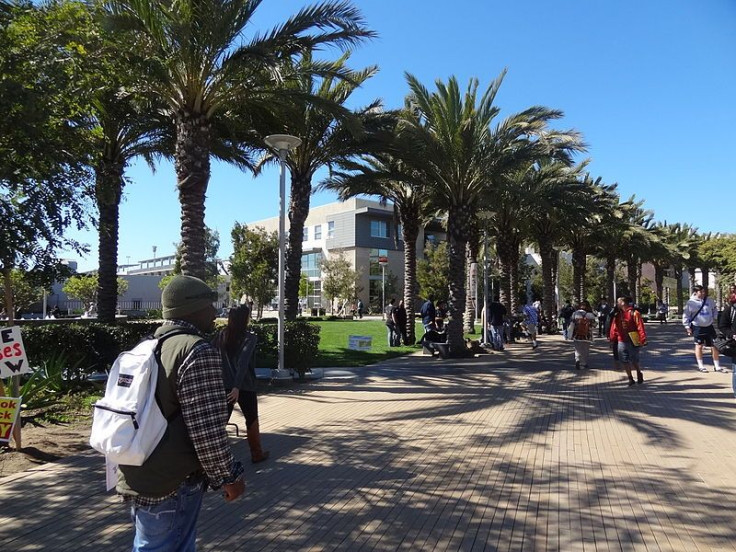 Dressed in all black body armor and holding an assault-style rifle, a man who has not yet been publicly identified left a trail of victims as he went on a shooting rampage in Santa Monica, California on Friday. He was ultimately killed by police on the campus of Santa Monica College.
The violence began at a house near the school's campus, where the suspect is alleged to have opened fire. Police are still investigating why a fire broke out at that residence, but when the smoke cleared two people were found dead. Then the gunman, who was described by officers as a white male between the age of 25 and 35, shot at passing cars before carjacking 41-year-old Laura Sisk.
Sisk told the Los Angeles Times that the alleged gunman said, "You're going to drive me to Santa Monica College and let me out." Frightened, the woman drove the man towards the college, calmly stopping for red lights. During one stop, Sisk says that the alleged suspect stepped out of the car and started shooting again at the light. He then hopped back into the car and urged her to continue driving.
Upon arriving at Santa Monica College, the gunman did not harm Sisk. She drove away safely. This is where the shooting rampage would end, with authorities killing the alleged gunman at the library of the college.
A law enforcement source told CNN that the gunman was hospitalized for treatment a couple of years ago after allegedly talking about hurting someone. It is unclear whether the suspect was committed by his family, he committed himself or the government committed him. Investigators are also looking into the circumstances under which he was released.
Police are still in the beginning stages of the investigation and have released very little information to the public. Four were killed as a result of the shootings. Several others were injured..
Many believe that Santa Monica College was the gunman's target, but as of Saturday morning law enforcement sources said they did not believe the college was a target.
"(The) Incident is not a college or school shooting. It's rather a series of shootings that occurred in the City of Santa Monica and culminated with a shooting incident that occurred at Santa Monica College," Santa Monica Police Chief Jacqueline Seabrooks said.
Published by Medicaldaily.com