South Korea Reports 9 New MERS Cases, One Recovers And Leaves Hospital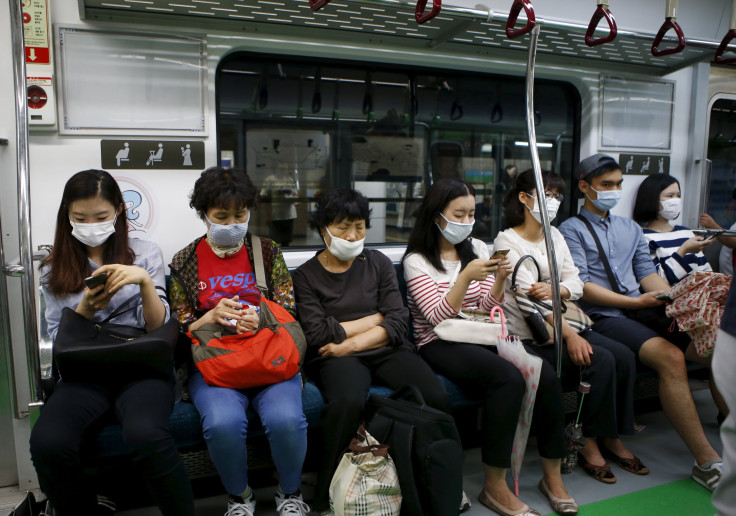 SEOUL (Reuters) - South Korea's health ministry reported on Saturday nine more cases of Middle East Respiratory Syndrome (MERS) raising the total to 50 but said one patient had recovered and became the first to be discharged from hospital.
The outbreak first reported on May 20 has claimed four lives and stirred public fear as the government was blamed for an ineffective initial response that allowed one man who had returned from Saudi Arabia to infect more than half the rest.
All nine new cases were traced to the initial patient, the health ministry said, calling them health care associated infections.
The ministry said tests showed no sign of mutation in the virus that has affected the South Korean patients, with its genetic traits "almost identical" to the one that was found in the Middle East outbreak.
There has been no sustained human-to-human transmission, but the worst case scenario is the virus changes and spreads rapidly, as Severe Acute Respiratory Syndrome (SARS) did in 2002-2003 killing about 800 people around the world.
MERS was first identified in humans in 2012 and is caused by a coronavirus from the same family as the one that triggered SARS. But MERS has a much higher death rate at 38 percent, according to World Health Organization (WHO) figures.
South Korea's new cases bring the total number globally to about 1,194, based on WHO data, with at least 443 related deaths.
The patient discharged is the wife of the first infected patient who was initially diagnosed on May 20. Two more patients may be released in the next few days, the ministry's head of MERS response, Kwon Jun-wook told a briefing.
Now with 50 cases, South Korea has the most infections outside the Middle East where the disease first appeared in 2012, and where most of the 440 fatalities have been.
Concern about the spread of the disease has led to the closure of schools or class cancellation at more than 1,100 schools nation wide, but some shopping outlets continued to be packed with people at the weekend.
More than 3,000 people have been advised to stay at home in voluntary quarantine or have been quarantined at medical facilities. But a growing number of them were being released from quarantine after no signs of symptoms for days.
The WHO has said it would send a team to review the situation and assess the response. It has not recommended travel restrictions but thousands of people have canceled trips to South Korea.
(Editing by Jeremy Laurence)
Published by Medicaldaily.com