South Korean President to Visit China Next Week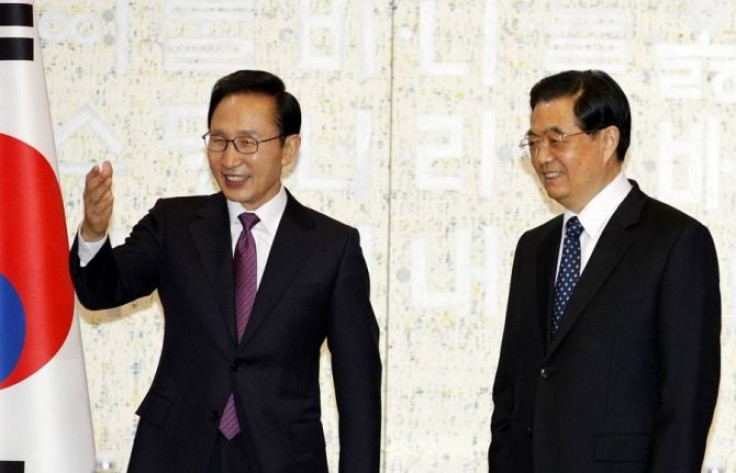 South Korean President Lee Myung-bak will make a state visit to China from January 9 to 11, the leader's second visit to the country, a Chinese government spokesman said Wednesday, according to Xinhua.
Chinese Foreign Ministry Spokesman Hong Lei said China's President Hu Jintao, China's top legislator Wu Bangguo and Premier Wen Jiabao will be holding meetings with the Lee to "exchange views on China-ROK relations as well as global and regional issues of common concern."
"China attaches great importance to President Lee Myung-bak's upcoming visit, and hopes his visit will further strengthen political trust, exchanges and cooperation between both countries, as well as further bilateral strategic cooperative partnership," Hong said.
Hong said maintaining and growing ties between the two countries – now marking their 20th anniversary - would result in peace, stability and development of the region.
"The relations between China and the ROK face important opportunities for development," he said.
While South Korea is China's third largest trading partner, China is South Korea's largest trading partner, English News reported.
Two-way trade between China and South Korea hit $207 billion U.S. dollars in 2010.
Published by Medicaldaily.com