Southern Snow Storm: Doctor Walks 6 Miles In Snow To Perform Life-Saving Brain Surgery After Weather Stalls Traffic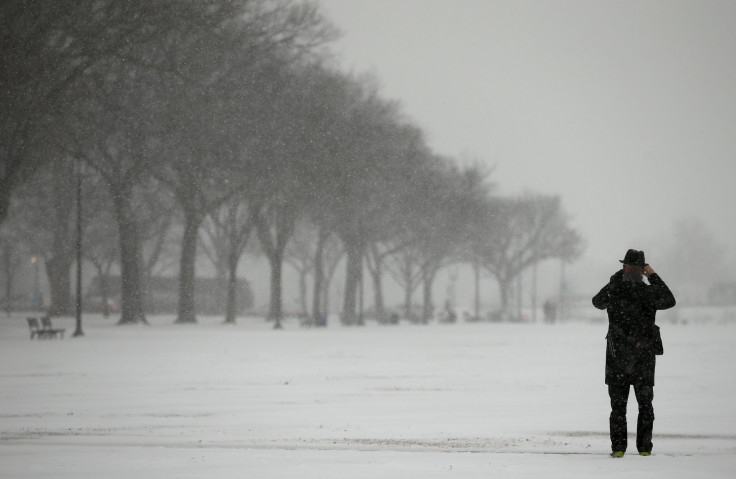 When brain surgeon Dr. Zenko Hrynkiw learned a patient needed a life-saving operation six miles away, he knew the only way he could get there was on foot. He was in Birmingham, Ala. and the southern snow storm had made travel by car impossible.
By many Northerners' measure, three inches of snow is a mere dusting, an inconvenience. But for people in the Deep South, in places like Greenville, N.C., where there are only three snow plows, or in New Orleans where there are none, three inches is an emergency. By current measures, the storm has put 8,000 students across Georgia and Alabama out of their homes, stranded away from their families, and countless more in neighboring states in similar situations.
"Weather got so severe that we had to close the school," Christine Hoffman, the principal of Inverness Elementary School in Birmingham, where 75 students spent the night, told ABC News. "We promised parents that staff would be at our school until every child was picked up."
Already a baby has been born in the midst of the traffic stall, and now Hrynkiw rounds out the other end of the spectrum, as his trek from Brookwood Medical Center to Trinity Medical Center ended in saving a person's life. "The cell service was bad so we were fading in and out," said Steve Davis, charge nurse in the neuro-intensive care unit at Trinity, to AL.com. "At one point, I heard him say, 'I'm walking.'"
Fearing his colleague's safety, Davis alerted the local police to conduct a search for Hrynkiw while he trekked through the snowy landscape. But despite several sightings, the search bore no fruit. Eventually, the doctor checked in with Davis himself.
"He finally called me and said, 'Where's the patient? What's the status?'" Davis said. "He spoke to the family and went off to surgery." As Trinity's only brain surgeon, Hrynkiw's decision was the patient's only hope of survival. Without the doctor's choice to brave the six-mile walk, he "would have most likely died," Davis added.
So far, the southern snow storm has claimed at least 13 lives, according to USA Today. Georgia's governor, Nathan Deal, who's called upon the National Guard to rescue stranded Atlanta-area motorists, has declared a state of emergency for Georgia. The same announcement has been made in surrounding states, such as Alabama, Mississippi, Louisiana, and both Carolinas. Traffic accidents and a faulty space heater are said to have caused the 13 deaths.
"This storm and the bitter temperatures have caused so much difficulty, discomfort, and anxiety for so many Georgians," said Georgia Department of Transportation spokeswoman Natalie Dale to USA Today. "We believe roadways will be restored to some level of normalcy today but would encourage the public to remain home, preferably all day."
Though probably sound advice, it's unlikely Hrynkiw will heed it if a similar situation happens to arise again. "This just speaks volumes to the dedication of the man," Davis said. "When I saw him, all I could say is 'You are a good man.'"
Published by Medicaldaily.com