Sovaldi Debate Continues: Will Medicaid And Insurance Companies Approve This High Cost Cure For Hepatitis C Patients?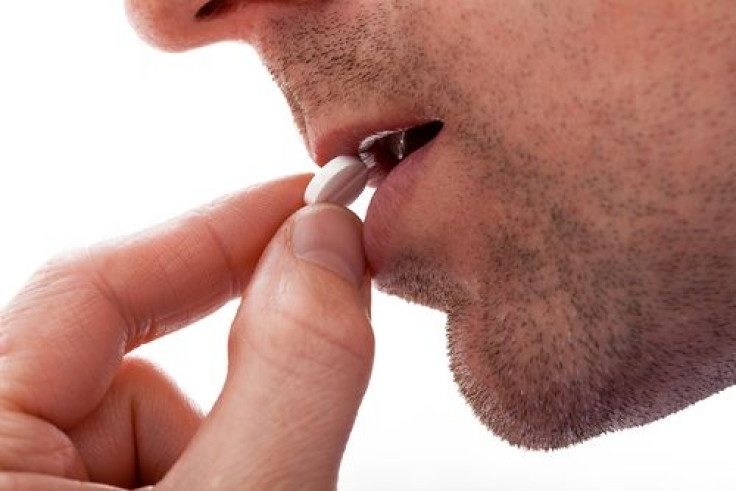 Gilead Sciences said on Wednesday sales of its new hepatitis C drug, Sovaldi, reached $3.5 billion in the second quarter with analysts expecting the drug to surpass $10 billion in sales during 2014. Hepatitis C, a contagious liver disease, ranges in severity from a mild illness lasting just a few weeks to a chronic, lifelong illness. Since gaining approval from the Food and Drug Administration in December, the drug has courted controversy due to its steep $1,000-a-pill price, which amounts to $84,000 for a full 12-week treatment course, not counting additional costs for the complementary drugs, which must be taken along with this once-a-day pill.
"It's clear Gilead has plenty of room to reduce the $1000 per pill price in order to ensure patients have access to this critical treatment," said National Coalition on Health Care's President and CEO John Rother in response to the quarterly earnings report. Rother argues that such an expensive price tag on a drug needed by millions puts "unsustainable pressure" on not only patients but the health care system as a whole. According to Bloomberg Businessweek, one hepatitis C patient's Medicaid plan initially refused to pay for Sovaldi, yet, after the patient's doctor appealed her case, approved the drug one month later.
A spokeswoman for the company operating the plan told Bloomberg the initial request for coverage was refused due to a lack of key clinical information. Within weeks of starting on Sovaldi and a second drug, the levels of virus in the patient's bloodstream had plunged, becoming nearly undetectable. "The stronger the voice of patients, the sooner we will reach a solution to the problem and ensure that everyone with hepatitis C will be treated," Ryan Clary, executive director of the National Viral Hepatitis Roundtable, told Bloomberg. "That is what we learned from HIV."
Meanwhile, the company has consistently defended its cost structure, arguing Sovaldi represents a cure, and not just a treatment, and this justifies the high price. Unlike previous Hepatitis C drugs, Sovaldi, which is an antiviral agent that directly targets the virus, has been proven to eliminate the virus completely in nearly nine out of 10 patients, with only minimal side effects. In a conference call, the company said it has begun to see "some positive movement among payors," the insurance companies that are footing the bill for the drug.
"Since December's launch, Sovaldi has been prescribed for more than 80,000 patients in the U.S. and Europe, underscoring the medical community's recognition of the benefits of this product," said Dr. John C. Martin, Gilead's Chairman and Chief Executive Officer.
Hepatitis C virus (HCV) infects liver cells, and in chronic cases, symptoms may include liver damage, liver failure, liver cancer, or even death. HCV is spread primarily through contact with the blood of an infected person. In 2009, there were an estimated 16,000 acute hepatitis C infections reported in the U.S., according to the Centers for Disease Control and Prevention, while currently an estimated 3.2 million people have chronic infections.
In Wednesday's conference call, the company noted the potential exists to shorten the duration for which patients take Sovaldi — instead of 12-weeks, for instance, patients might only need to take the pill for six weeks — which naturally would decrease total costs for treatment. "We're not going to speculate on any pricing or any regimens in the future that haven't been tested," a company spokesperson said.
Published by Medicaldaily.com