Spike Albrecht Catches 'Hot Hand' In NCAA Title Game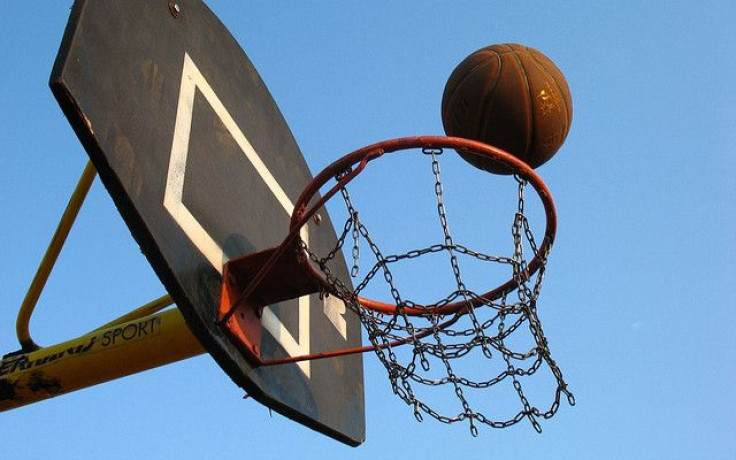 Hope dwindled for the Michigan men's basketball team early in the first half of Monday night's NCAA championship game after national player of the year Trey Burke was called to the bench with two fouls. Enter Spike Albrecht, 5-foot-11 freshman guard with a meager 1.8 scoring average on the season.
In the spotlight of the biggest game in college basketball Albrecht exploded for 17 first half points, burying all four 3-point attempts he took. The freshman's show-stopping performance was enough to give Michigan a 38-37 lead heading into the half.
However, Albrecht's staggering 3-point shooting performance died down in the second half, scoring no points as Michigan watched Louisville secure their first NCAA title since 1986 in an 82-76 victory.
The 17-point first half performance puts Spike, birth name Michael, on a long list of unlikely "March Madness" heroes who seemed to have caught "fire" as many sports announcers put it. What prompts these spontaneous performances from the most improbable competitors?
Data produced by a study published back in the October 2011 edition of the online journal PLoS ONE claims the "Hot Hand" phenomenon in basketball is not a series of random events, but rather a stretch of noteworthy occurrences that materialize out of player's psychological aptitude as much as their physical prowess.
The research team of Gur Yaari and Shmuel Eisenmann analyzed data from a total of 308,862 free throw attempts taken over a span of five NBA seasons. Free throw attempts were broken down into 1,529 triple free throw attempts taken by 251 different players, 132,917 pairs of free throw attempts taken by 712 different players and 38,441 single free throw attempts.
"There are both psychological and physiological factors that can be attributed to a player having a great performance one half of a game and not performing to those standards in the second half." Dr.Yaari told MedicalDaily.com
The results of their analysis were grouped into two subcategories focusing on the entirety of the data compared to individual events and an increase in success as the number of free throw attempts progressed.
Both the aggregated data as well as individual sequences of events showed "hot hand" patterns that bring legitimacy to the phenomenon. The probability of a successful event occurring was much higher following a previous successful event.
Dr, Yaari added, "The event of so-called "hot hand" in basketball can be compared to people saying they have good days and bad days. Similar to the occurence of "hot hand," good days and bad days cannot be explained by chance."
So what does Albrecht's attack of "hot hand" mean for his promising career with the Wolverines?
With his first year of collegiate athletics under his belt, Albrecht has a bright future in maize and blue. The bulk of his freshman season was spent in the shadow of Michigan's point leader Trey Burke, but with Burke making the jump to the NBA Albrecht most certainly put his name in the running for the starting position following Monday's dazzling offensive display.
Published by Medicaldaily.com