Sports Guidelines for Long QT Syndrome Patients May Be Too Strict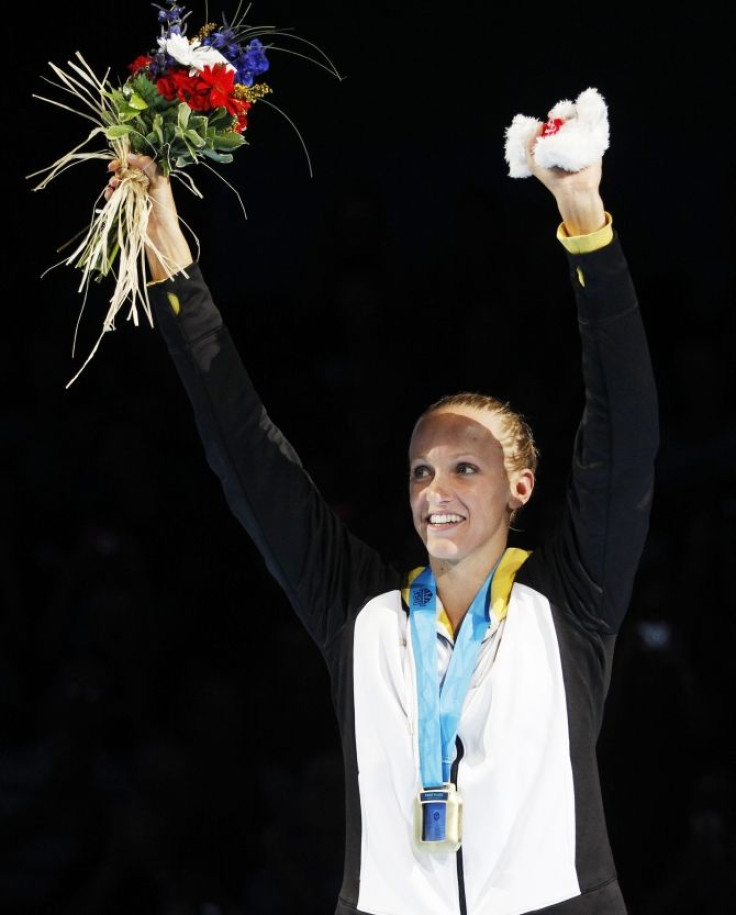 As the intensity of the Olympics continues to soar, Dana Vollmer makes her return to the Olympic stage. It has been nearly four years since Vollmer has made an appearance in the Olympics. Vollmer, who made her first Olympic appearance in 2004, hasn't had an easy road. At the tender age of 15, Vollmer was diagnosed with long QT syndrome, which made her athletic career even more fatal compared to the average swimmer.
Long QT syndrome is a cardiac electrical disorder that can cause chaotic heartbeats which can cause fainting, seizures and cause one's heart to beat irregularly for so long that it can cause sudden death. For years physicians have had strict guidelines for athletes diagnosed with long QT syndrome, but new research suggest these guidelines may be too harsh.
The study assessed records of 353 long QT syndrome (LQTS) patients ranging from six years of age to 40. The patients were evaluated at the Mayo Clinic between July 2000 and November 2010, where experts recorded which patients decided to continue athletic participation after being diagnosed with LQTS. Of those patients, 157 were athletes and 27 of the 157 decided to disqualify themselves.
Senior author Michael Ackerman, MD, PhD, pediatric cardiologist and Director of Mayo's LQTS Clinic, monitored 130 patients who chose to remain an athlete. One of the patients experienced LQTS-triggered incidents during athletic participation. The athlete was giving the appropriate shock through his implantable cardioverter-defibrillator, on two different occasions.
Ackerman decided to challenge the current LQTS guidelines because of the numerous lives he's witnessed ruined, due to many physicians recommending that individuals discontinue athletic participation.
According to Ackerman there are two sets of guidelines, the 36th Bethesda Conference guidelines and the European Society of Cardiology guidelines, which have medical eligibility criteria for patients suffering with LQTS. The ESC guidelines are more restrictive, but both guidelines are based on the "opinions of physicians."
All patients evaluated were instructed to participate in a comprehensive two-to-three day clinical and genetic evaluation, including one-to-two-hour consolation with Ackerman. Results demonstrated that both Bethesda and ESC guidelines may be extremely restrictive. Ackerman recommends that LQTS athletes should aim to receive treatment at a center of excellence.
As for Vollmer during a slew of evaluations during her freshmen year of college doctors detected no signs of LQTS, which led them to believe she may have out grown the syndrome. Today Vollmer is the ambassador for the American Heart Association.
The study was published in The Journal of the American Medical Association.
Published by Medicaldaily.com