Sports-Related Sudden Death 20 Times More Likely In Men Than Women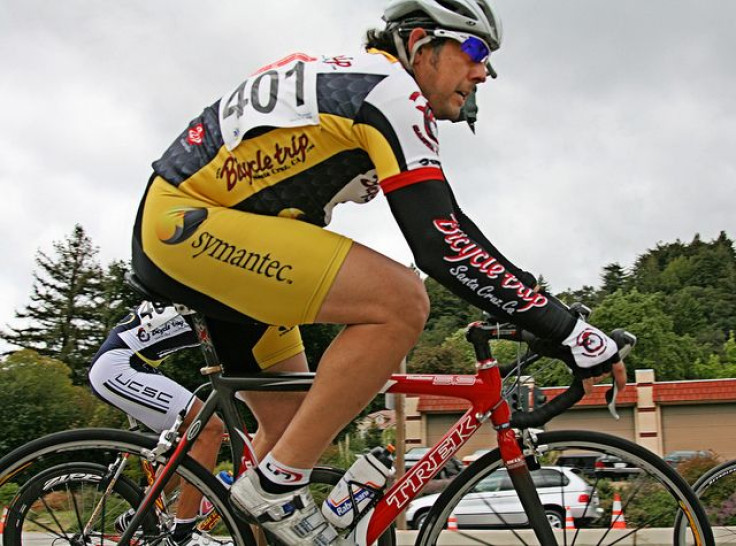 Overall, sudden cardiac death isn't the most common thing to happen during a sporting event. But for French men, at least, a little extra screening before participating could be life-saving because, according to a new study, men have an almost 20 times higher risk of sudden death than women.
"Compared with men, we found a lower incidence of sports-related sudden death in women and differences by age and sport," the researchers wrote. "The observed sex differences may be a result of variation in the rate of sports participation between men and women."
Read more: Sleep Apnea May Stop Your Heart
To account for that disparity, the researchers measured sudden cardiac death incidents per million participants. They also counted only participants who were engaging in moderate to vigorous intensity exercise, and also based their results on the three sports most popular among French women: cycling, jogging, and swimming, MedPage Today reported.
Sudden cardiac death occurs when the heart stops beating unexpectedly. Also known as sudden cardiac arrest (SCA), it's much different from a heart attack, which occurs when blood flow to the heart muscle is blocked. Sometimes, the electrical impulses that control the heart's beating can lose rhythm — called arrhythmia — or sometimes they stop altogether. This is when SCA occurs.
Read more: Kiss of Life Follows "I Do:" Bride's Kiss Saves Guest After Heart Attack
The researchers found that when it came to women, only 0.51 per million athletes experienced a sudden cardiac death, compared to men who had sudden cardiac deaths at a rate of 10.07 per million. These deaths were defined as any incident that occurred within an hour of ending activity, and included deaths that followed a successful resuscitation. The deaths broke down like this:
· Cycling: 6.6 per million men vs. 0.3 per million women
· Jogging: 4.8 per million men vs. 0.7 per million women
· Swimming: 1.0 per million men vs. 0.2 per million women
The researchers gathered their information from emergency personnel all over the country, who reported any incidences of sudden cardiac death. Between 2005 and 2010, there were 775 total deaths — only 35 of them were women. Both men and women experienced higher rates of death after 35 years old, with the average age of death in men and women at 46 and 44, respectively.
Read more: Vigorous Exercise Bad For Hearts With Arrhythmic Gene Mutation
Many European countries already provide extensive screening to young and adult athletes. Doctors look for any underlying risks of heart disease or arrhythmia that may cause someone to die suddenly. Widespread screening programs have been proposed in the U.S., but haven't been incorporated, according to The Globe and Mail.
"We know that screening is very difficult in the subset of young competitive athletes, and undoubtedly will be much more difficult in the general population," Dr. Eloi Marijon, author of the study, told HealthDay. "Our results suggest that such screening should not be carried out on a similar basis in men compared to women."
Source: Marijon E, Bougouin W, Perier M, et al. Incidence of Sports-Related Sudden Death in France by Specific Sports and Sex. JAMA. 2013.
Published by Medicaldaily.com