Spring Allergies Got You Down? 5 Best Free Apps To Combat Seasonal Allergies
The sounds of sneezing, coughing, and heavy breathing, are all too common among seasonal allergy sufferers who wallow in a stockpile of tissues. Watery eyes have left many with blurry vision unable to spot a foreseeable future without allergies. While environmental agents may wreak havoc on the immune system and cause physical distress, allergy sufferers can combat these allergens with their mobile devices. To help you manage, and even predict the severity of your allergies, download these five free mobile apps to better track symptoms, and see what specific pollens are the most dominant in your area.
1. ZYRTEC® AllergyCast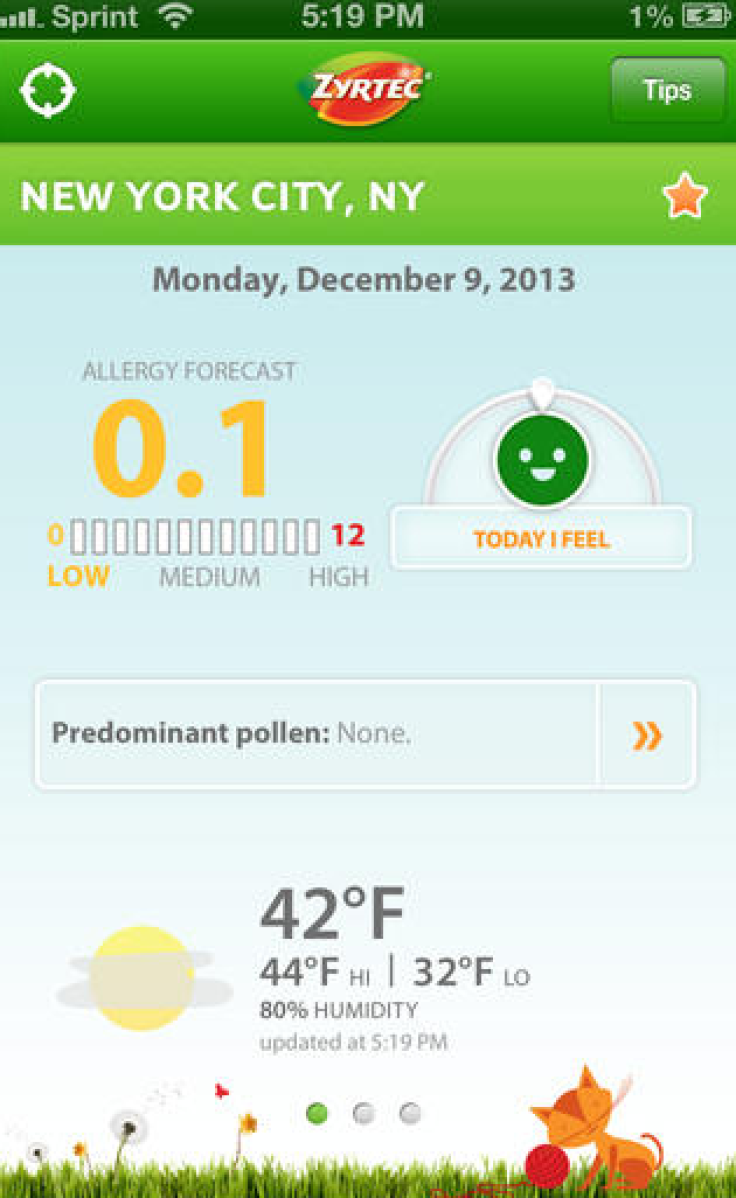 This app delivers a GPS-based allergy forecast for today and tomorrow, along with the day's top allergens in the area. Users can easily arrange, mark as favorite, and save their multiple locations. When the locations are stored in the app, users will receive pollen alerts, including pollen and weather forecasts. The ZYRTEC® AllergyCast also contains the SYMPTOM TRACKER to help you log and track your pollen symptoms.
Cost: Free
2. Allergy Alert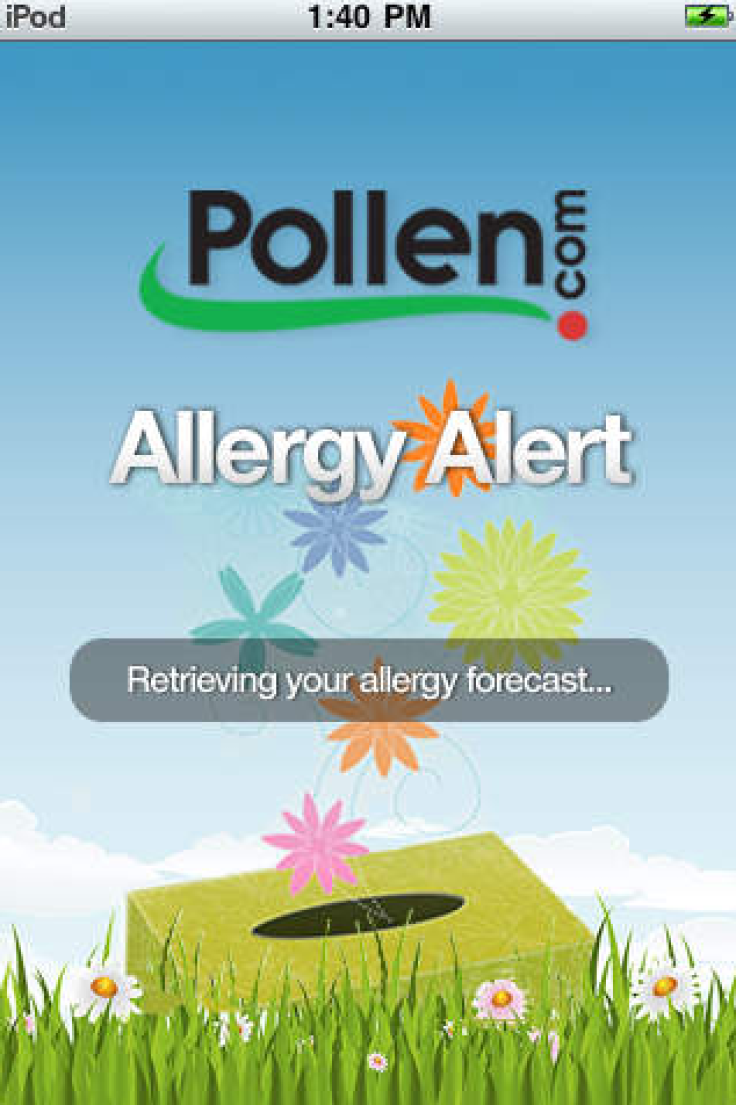 Stay up to date with this app's pollen and allergy forecast for various environmental allergies from Pollen.com. iPhone users can either opt for a 1-day or 4-day forecasts set to their geographic location. The app provides index levels for three other different conditions, including asthma, cold and cough, and ultraviolet sensitivity. On the Android, the app provides users with 5-day allergen forecasts for multiple locations, allergen info, and even a symptom tracker to help manage your condition.
Cost: Free
3. Allergy Track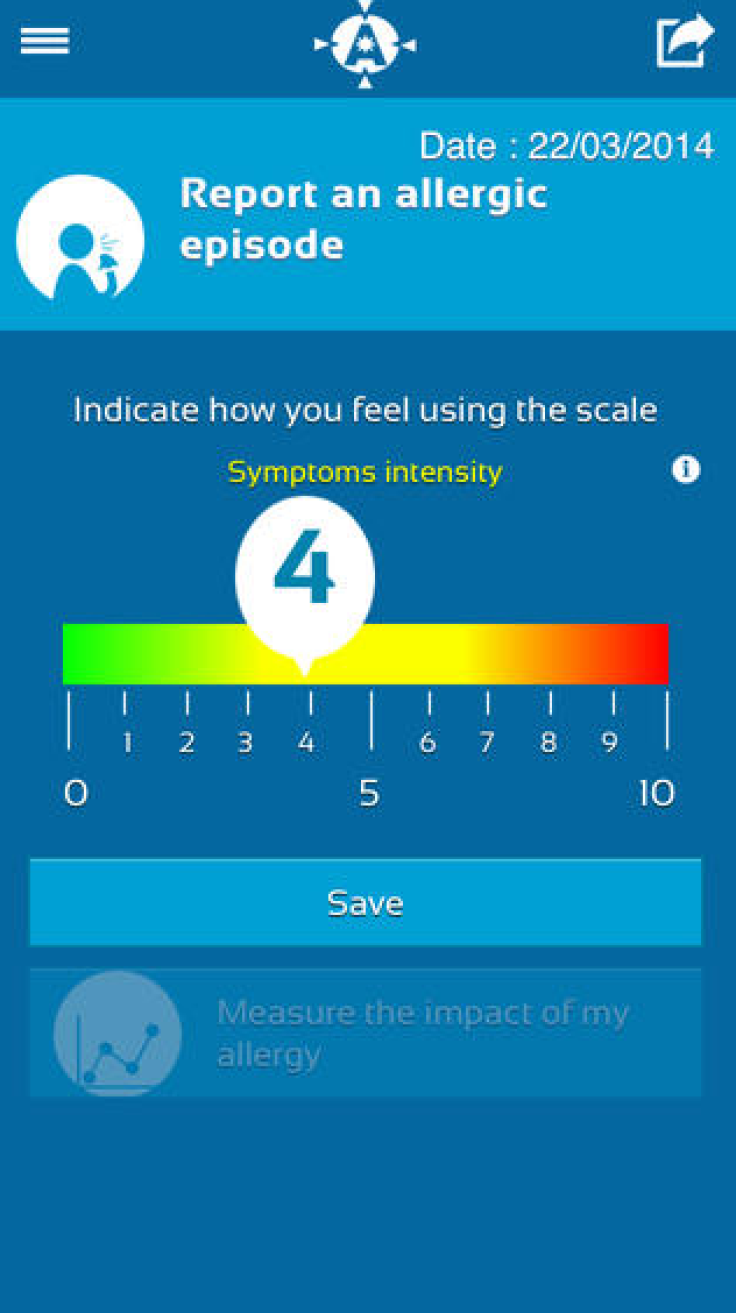 Seasonal allergy sufferers who want a more interactive way of tracking their allergies should opt for downloading this app. Users can manage their allergies by monitoring their symptoms, and even measuring the impact their symptoms have on their work or school productivity. The user's input will be seen in graphs to illustrate how much allergy symptoms affect them. Users can also keep a log to jot down the day-to-day impact of their allergies. The app also gives tips on how to avoid, or minimize, exposure to airborne allergens.
Cost: Free
4. RxmindMe Prescription / Medicine Reminder and Pill Tracker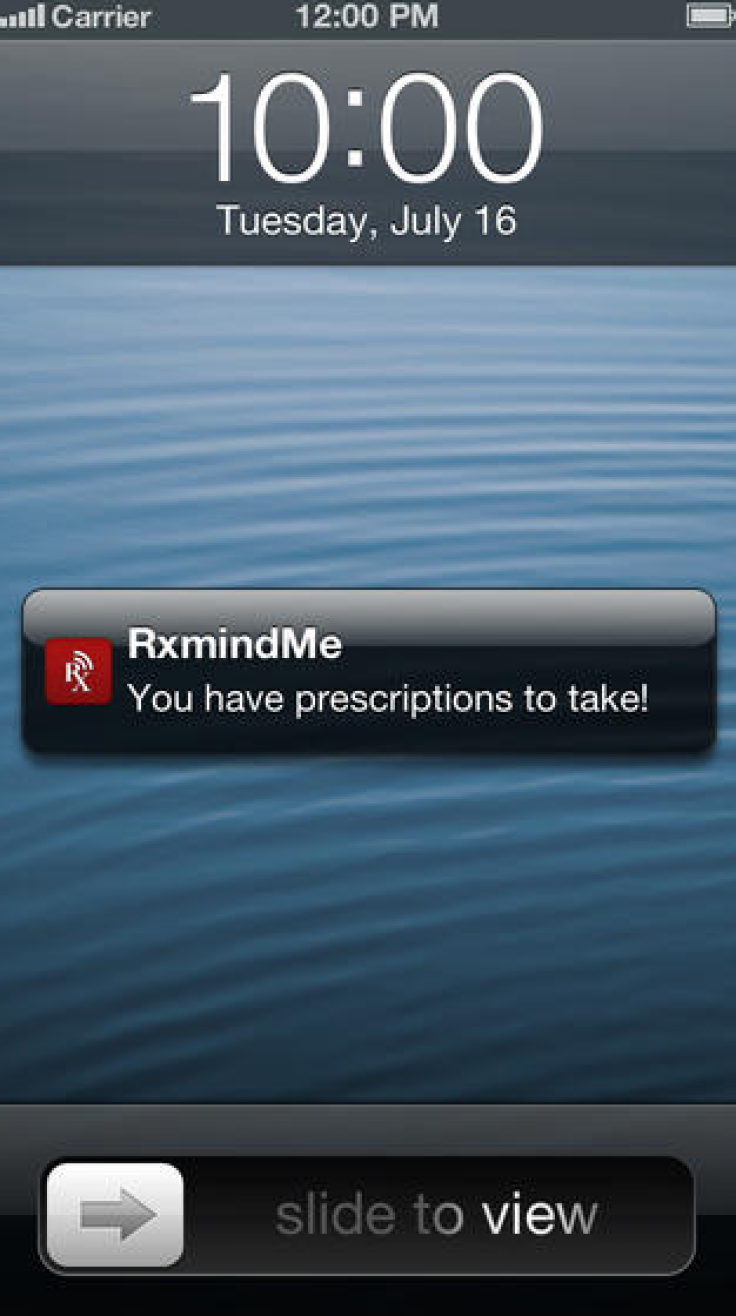 The key to battling seasonal allergies is taking medicine, and having an abundant supply when necessary. This Walgreens app serves as a reminder for your medications, vitamins, and supplements by allowing users to enter their dosage information, set up reminders, and keep track when they take them. This app is not only useful for allergy sufferers, but for everyone who is taking prescription medication, so you can have all the necessary info for times when you cannot find your prescription. Users can specify whether the data input is for themselves, or for someone else, allowing them to keep track of a family member as well.
Availability: iOS
Cost: Free
5. ZocDoc
Allergies can take a significant toll on a person's health, and can even lead to dire situations where medical assistance is needed. Although ZocDoc is only available in select cities, it can be helpful for users to locate any allergist, or any doctor, and book doctor appointments in a matter of minutes. The app informs users of the open appointments available, and what kind of insurance is accepted in the practices.
Cost: Free
Remember, managing allergy symptoms is the most effective way to keep allergies at bay this spring.
Published by Medicaldaily.com