Spring Allergy Flare-Ups Triggered By Stress, Not Just Greenery: How To Prevent Sneezing, Other Symptoms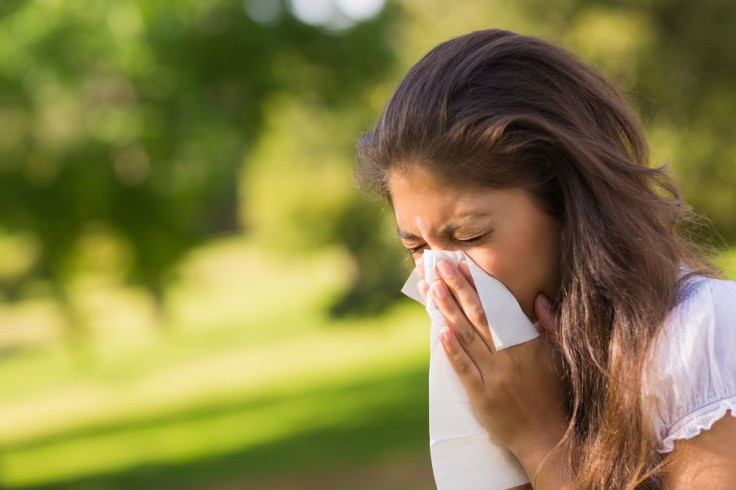 New research shows that allergies may be triggered by stress, adding another factor behind the seasonal flare-ups that affect over 50 million Americans every spring.
Dr. Amber Patterson, lead author and a researcher with the American College of Allergy, Asthma and Immunology (ACAAI), said that the stress trigger may send hay fever sufferers into a vicious circle. "Stress can cause several negative effects on the body, including causing more symptoms for allergy sufferers," she explained in a press release. "Our study also found those with more frequent allergy flares also have a greater negative mood, which may be leading to these flares."
The study, which is published in the journal Annals of Allergy, Asthma & Immunology, followed 179 patients over a period of 12 weeks. Thirty-nine percent of the group reported more than one allergy flare-up during this period. The researchers then compared the average stress level within this subset with that of the remaining sample.
The found that, compared to those who reported only one or no flare-ups, the participants who reported one or more had significantly higher stress levels. Sixty-four percent of this subset also reported more than four flare-ups over two 14-day periods.
"Symptoms, such as sneezing, runny nose and watery eyes can cause added stress for allergy sufferers, and may even be the root of stress for some," Patterson explained. "While alleviating stress won't cure allergies, it may help decrease episodes of intense symptoms."
Hay fever, or allergic rhinitis, has been on the rise in recent years, with official projections indicating that as much as 30 percent of U.S. adults may soon suffer symptoms. For children, the figure is 40 percent. Immunotherapy, or allergy shots, helps reduce symptoms in 85 percent of sufferers.
But given the new findings, people with allergies may want to work toward lower levels of stress, too. Patterson suggests meditating and breathing deeply; identifying and eliminating everyday stress elements; making time for fun and relaxation; reaching out to social workers; and adopting an overall healthy lifestyle that emphasizes proper dieting and sleep.
Dr. James Sublett, an allergist with the ACAAI, adds that sufferers can also enlist the help of an expert. "Allergy sufferers can also alleviate stress and allergy symptoms by seeing their board-certified allergist," he told reporters. "An allergist will help you develop an action plan with ways to avoid allergy triggers and what treatment will be best for your individual needs."
Published by Medicaldaily.com