Stages Of Grief: New Checklist Helps Therapists Diagnose Persistent Complex Bereavement Disorder In Children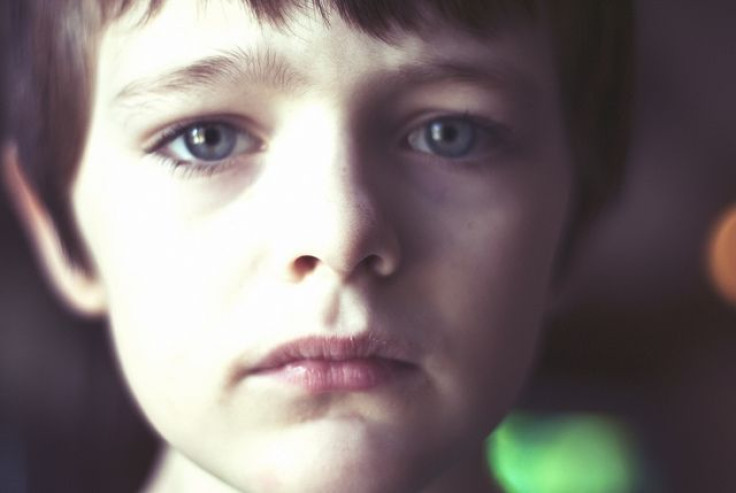 Collaboration between researchers at UCLA and UT Health (Houston) has resulted in an important new "first": a test developed specifically for children to assess their difficulty when coping with death. The PCBD Checklist for Youth helps therapists identify persistent complex bereavement disorder, a newly proposed mental health diagnosis that may soon be approved by the American Psychiatric Association.
"We know that grief can look very different in children versus adults," Dr. Julie B. Kaplow, associate professor of psychiatry and behavioral sciences at UTHealth Medical School, told Medical Daily in an email. Grief reactions are influenced by developmental stage, said Kaplow, who also is a director of UTHealth's Trauma and Grief Center for Youth: "Children's cognitions about death change over time, and this can heavily influence how they think and feel about the loss of their loved one."
In time, PCBD may move from the "candidate" stage to become an official disorder within the Diagnostic and Statistical Manual of Mental Disorders. As the disorder is proposed in the current manual, symptoms following the death of a loved one are categorized into two groups. Reactive distress symptoms include noticeable difficulty accepting a death, emotional numbness, bitterness or anger, and extreme avoidance of reminders. Social/identity disruption symptoms include a desire to die, difficulty trusting others, feeling alone or detached from other people, a belief that life is meaningless, a diminished sense of identity, and reluctance to pursue previous interests.
To meet the criteria for PCBD, adult symptoms would need to be present for 12 months yet just six months for children.
"A PCBD Checklist for Youth is necessary because all other measures that claim to assess grief in children were developed and validated on much older populations," said Kaplow.
Not having a proper assessment tool could mean children who are suffering a bereavement disorder could be missed… or misdiagnosed. To fill in this gap, Kaplow and her colleagues worked for more than three years, using interviews and assessment data from more than 230 bereaved children to ensure that each item in the PCBD Checklist uses language that children can understand. Importantly, the list also captures children's response to grief in their own words. The final list consists of 39-items and is intended for bereaved children and adolescents between the ages of 8 and 18.
"The PCBD Checklist was time-consuming to create and validate, but we thought it was critically important to do this in the most thoughtful and careful way possible given how much confusion there is," Kaplow said.
Typically, the test takes five to eight minutes to administer and up to an additional 10 minutes to score and interpret. While it may be performed in solo or group settings, the test also can be adapted for self-report with older teens. Proper training is necessary and provided online and in-person.
"We hope that this measure will be used as a screening tool for bereavement support facilities, palliative/hospice care settings, school settings, medical center settings, and community mental health settings where many bereaved children are receiving support," Kaplow said. Her two co-authors on this project both hail from the UCLA Department of Psychiatry and Biobehavioral Sciences. Dr. Christopher M. Layne is a research psychologist, while Dr. Robert S. Pynoos is a professor of psychiatry.
Published by Medicaldaily.com