Standard Firefighter Equipment Melts in NIST Test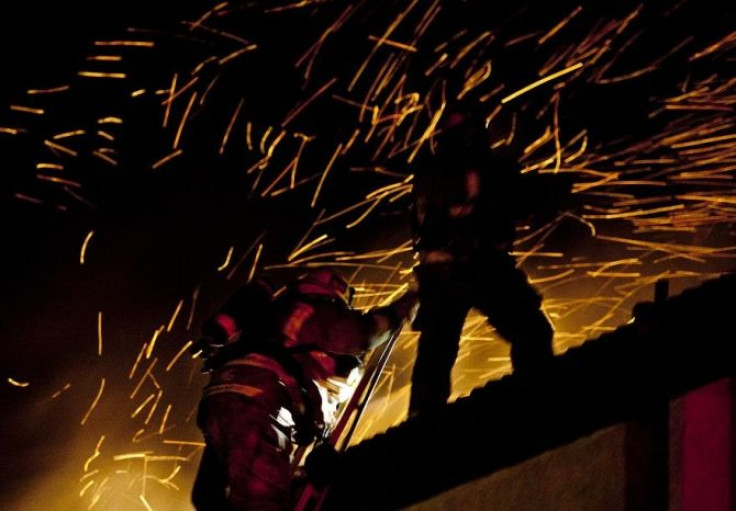 According to the U.S. Fire Administration, there have been 75 on-duty firefighter fatalities this year alone, and a new report from the National Institute of Standards and Technology (NIST) has identified a basic safety improvement needed for an essential piece of equipment – the facepiece.
Sponsored by the Department of Homeland Security, the NIST conducted experiments in vacant Chicago-area townhouses, testing five models of self-contained breathing apparatus (SCBA) facepieces, each from a different manufacturer. Researchers uncovered temperature and heat-flow conditions that can seriously damage the lenses on standard firefighter breathing equipment, a potential contributing factor for first-responder fatalities and injuries.
In two of four realistic living-room fire scenarios tested by NIST, "lenses exhibited bubbling and loss of visual acuity, as well as severe deformation, and, in one case, a hole," the NIST team says.
In several SCBA-related deaths, degraded masks were found affixed to the faces of victims while their equipment continued to supply air.
"Our results do not suggest, in any way, that that lens failures are due to the manufacturers," explains NIST's Nelson Bryner, a co-author of the report. "All the lenses tested were consistent with requirements specified in standards."
SCBA makers must submit their products for certification testing before they can be sold in the U.S., which requires passing a heat and flame test specified in a standard by the National Fire Protection Association. According to the NIST team, it's that standard that needs reevaluating.
"The test does not capture the conditions of temperature, heat flux and duration that a firefighter might experience," noted NIST researchers. "The next step is to identify the exposure limit just before thermal degradation occurs. Data on the limits of the equipment would be valuable information for the fire service to help prevent further injuries and fatalities related to SCBA equipment failure."
Published by Medicaldaily.com