State Comparison for Indoor Tanning Restrictions of Minors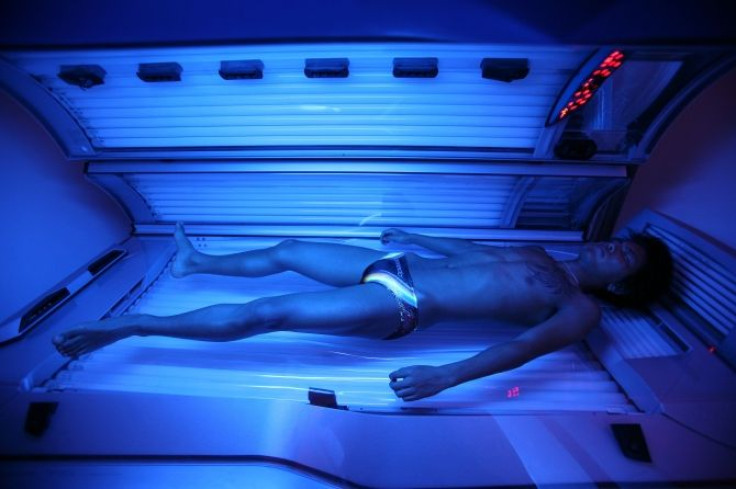 New state tanning restrictions have recently been updated in May 2012 for minors under age of 18 years-old. Tanning restrictions have been the talk in every town since New Jersey tanning mom Patricia Krentcil was allegedly accused of taking her 5-year-old daughter to a tanning salon.
Research has proved that high risk exposure happens more commonly in teens and overexposure during childhood greatly increases the chances of developing skin cancer later in life. Due to these damaging effects, policymakers in some states are regulating minors' use of tanning devices, such as tanning beds, according to the National Conference of State Legislatures' website.
Recent recommendations from the International Agency for Research on Cancer, a subsidiary of the World Health Organization says, "Policymakers should consider enacting measures, such as prohibiting minors and discouraging young adults from using indoor tanning facilities, to protect the general population from possible additional risk for melanoma."
On May 11, a New York tanning restriction for minor bill was revised; bill number S2917 that says the purpose of this bill is to prohibit children less than 18 years of age from using an ultraviolet radiation device.
According to the World Health Organization's International Agency for Research on Cancer (IARC), emitting indoor tanning devices are classified as Group 1 or "carcinogenic to humans," posing the highest level of cancer risk alongside asbestos, tobacco, and uranium.
In addition, the legislative bill states that this bill is needed in order to prohibit the use of indoor tanning devices by anyone under the age of 18.
In New Jersey, the amended tanning bill would also prohibit minors under 18 from indoor tanning beds. A minor older than 14 years of age but less than 18 years of age may use spray tanning with consent from parent/legal guardian.
Most states enacted the same ban for anyone under the age of 18, for the exception of a few states, which have the age limit at 14 and 15 years of age. Those states include: Washington, West Virginia, Wyoming, Delaware and Kansas.
Skin cancer falls into two categories; melanoma and nonmelanoma. If caught early, melanoma is treatable. The American Cancer Society estimates in 2012 that there will be 76,250 new cases of melanoma in the United States and 9,180 deaths from the disease.
The Food and Drug Administration wants consumers to know that UV radiation in tanning devices can cause serious health threats. The FDA claims that indoor tanning beds can cause skin cancer, skin burns, eye damage and premature skin aging.
The FDA is concerned about children and teens being exposed to UV rays. Exposure at a young age can increase the risk of melanoma.
Published by Medicaldaily.com