The States With The Healthiest Pets: Montana Comes In First, Three Southern States Are Last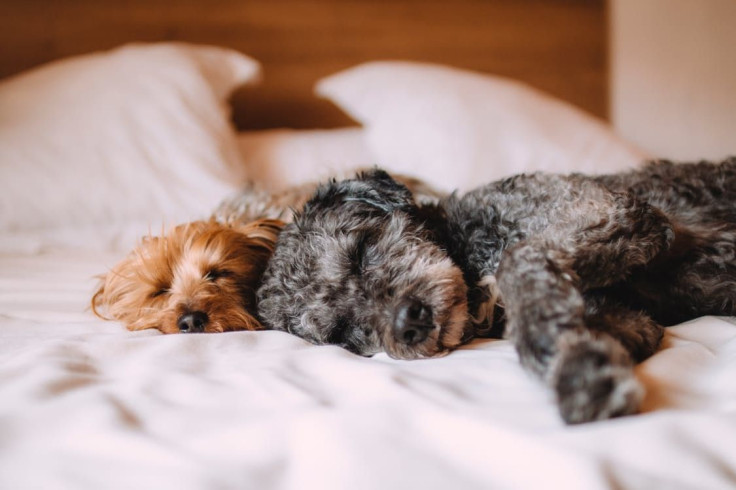 If you're looking for the healthiest pet, you may want to consider living on the West Coast.
An investigation done by Care.com's Think Tank included data from all 50 states and the District of Columbia. The analysts came up with their rankings using four categories: prevalence of pet related illness, access to veterinary care, healthy environment, and non-medical pet related expenses. Their data included only cats and dogs.
Read: Top 10 Reasons Pets Are Good For Your Health
Top 10 States with the Healthiest Pets:
Montana

Nebraska

Colorado

New Mexico

Idaho

New Hampshire

South Dakota

Wyoming

Kansas

North Dakota
The five unhealthiest states for pets were Arkansas, South Carolina, Louisiana, Alabama, and Mississippi. Here's a full list of rankings.
Most households in the United States have at least one pet. Some of the health benefits of having a furry, four-legged friend include decreased blood pressure, cholesterol levels, triglyceride levels, and feelings of loneliness, according to the Centers for Disease Control and Prevention.
But, are the same places where the healthiest cats and dogs live, the same places where the healthiest people reside?
In comparison with newly released health and well-being rankings by Gallup and Healthways, only three states appear in the top ten on both lists: Montana, Colorado, and South Dakota.
For overall well-being, Hawaii took the number one spot.
The rankings by Gallup were determined with a 55-question survey taken by over 177,000 Americans. Survey questions asked Americans how they feel about their physical health, social connections, finances, community, and sense of purpose.
See also: Cat Person, Dog Person, Or Neither? What Your Pet Says About Your Personality​
Does Your Dog Or Cat Lick You? How Common Diseases Spread From Pets To Owners
Published by Medicaldaily.com