Stephen Doran Is Breaking Bad IRL: Cancer Patient and Math Tutor Arrested for Meth Possession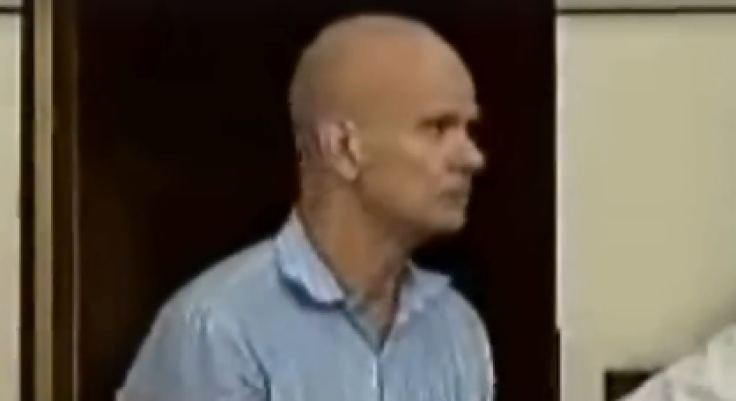 It's almost like a real-life episode of the television show Breaking Bad: a math teacher and cancer patient in the Jamaica Plain neighborhood of Boston has been arrested and charged with drug trafficking for allegedly receiving a package of meth at the school where he worked, reports The Boston Globe.
Stephen Doran, a former state representative who served on the House's education committee and chaired the House's ethics committee, is being held on $10,000 bail. State police had received information that the 57-year-old Doran might get a package with a large amount of methamphetamines in it at the Jamaica Plain Match Charter Public Middle School where he tutored. They pulled him over as he was leaving the school on Tuesday afternoon and found 480 grams of what is believed to be crystal meth.
The police say they also found another 38 grams of the same crystalline substance, about $10,000 in cash, a scale, and other drug paraphernalia inside Doran's home in Dorchester, the Globe reports. In all, the street value of the drugs is estimated to be about $50,000.
Match Charter school says it ran a criminal background check on Doran before he started working there, and that he passed, the Globe says. According to the Boston Herald, a school spokesman said no one else at the school is thought to have been involved.
"We have no knowledge, nor any reason to believe, that any staff, teachers, or students were involved in this matter or were in danger in any way," the spokesman said. "We are cooperating completely with the police investigation, and are conducting our own internally." Doran is no longer employed at the school, the Herald adds. Doran's lawyer pleaded with the judge to release his client, saying he has cancer and needs to be able to go to treatment sessions
"His life is on the line here literally. This is a man who is being treated for stage three cancer at Mass General Hospital," defense attorney Vincent Murray said. Suffolk County Assistant District Attorney Rakhi Lahiri had asked the judge for $500,000 bail to ensure Doran shows up in court, the Herald adds. Lahiri contended Doran posed a significant flight risk because he faces a possible sentence of a minimum of 12 years in prison, if he's convicted. However, Murray says his client is not a flight risk because of his illness.
"There is no question he has to return to Mass General on a regular basis otherwise he is going to die. So there is no question your honor that this man will be returning to court," Murray told the judge.
In addition to drug trafficking, Doran has been charged with possession of a controlled substance inside a school zone. He has pleaded not guilty to all the charges. Doran has been fitted with an ankle monitoring bracelet, and ordered to remain home at all times except for his medical appointments, the Herald adds.
Published by Medicaldaily.com