Is Stephen Hawking The Oldest ALS Survivor? Physicist Has Defied The Odds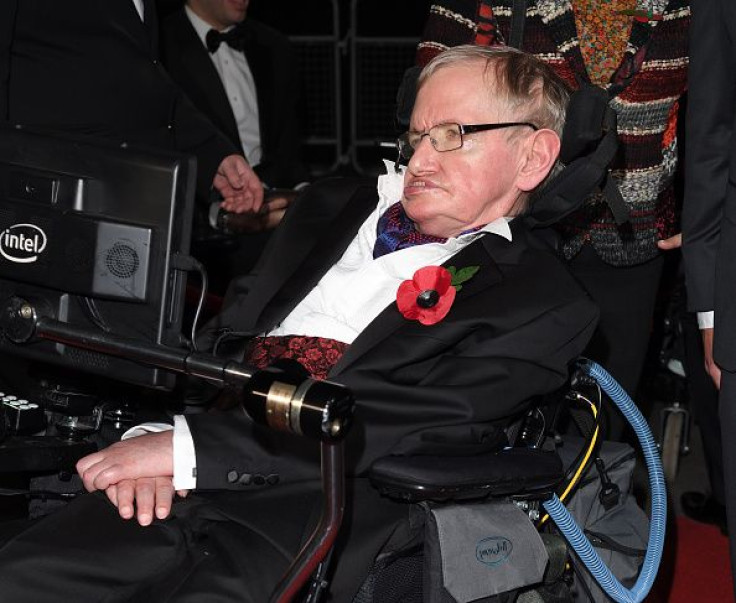 As the famous physicist Stephen Hawking turns 75, he continues to defy the odds that are stacked against him. Hawking has lived more than 50 years with amyotrophic lateral sclerosis — also known as ALS or, in the United States, as Lou Gehrig's disease in honor of the celebrated baseball player who had the condition. His survival crushes the normal life expectancy for people in his position: According to the ALS Association, half of the people diagnosed with ALS die within three years.
When Hawking was first diagnosed with motor neurone disease, as the British call it, he was given just two years to live, his first wife Jane has said. He was 22 years old at the time.
Read: Stephen Hawking Says Humans Will Create The Virus That Will Destroy Us
Only roughly 10 percent live more than 10 years, and Hawking has persevered for five times that period. He carries the torch "as one of the longest, if not the longest, surviving patients with ALS in history," the International Business Times notes, after being diagnosed at age 21 with the disease that slowly degrades neurological function. He is confined to a wheelchair and cannot speak, but he is still here and expresses himself — and functions in general — with the assistance of machines.
Scientific American attributes the longevity to a slowly progressing form of ALS, which occurs rarely. As we do not fully understand the disease and what causes it, some also believe that ALS as we know it is actually a number of different yet related diseases.
Apart from Hawking, there are others who have battled ALS over a long period of time. Steve Wells was the same age as the physicist when he was diagnosed in 1980. He is Canada's longest-living survivor of the disease and has been celebrated for his positive spirit. He told the Queen's Alumni Review, for his alma mater Queen's University, "I have a terminal illness…so what!" Like Hawking, he is confined to a wheelchair and can no longer speak. But he said he "accepted the diagnosis immediately and I've continued to live life to the fullest, taking ALS along for the ride."
Wells and Hawking were diagnosed at an unusually young age, as most receive their own diagnosis when they are older than 50.
In New York is Chris Pendergast, who has lived with ALS for more than two decades, when he was 44. During that time he founded the nonprofit Ride for Life, an organization that raises money for research and whose flagship event involves people with ALS and their supporters journeying together across Long Island to raise awareness, some of them in wheelchairs.
Perhaps one day scientists will find a way to cure this crippling disease and let its sufferers live to a ripe old age, but until then these longtime survivors give hope to others fighting ALS.
See also:
Smell Your Breath, Diagnose Your Disease
Published by Medicaldaily.com