Steroids From Another Compounding Pharmacy Cause Fungal Illness, FDA Warns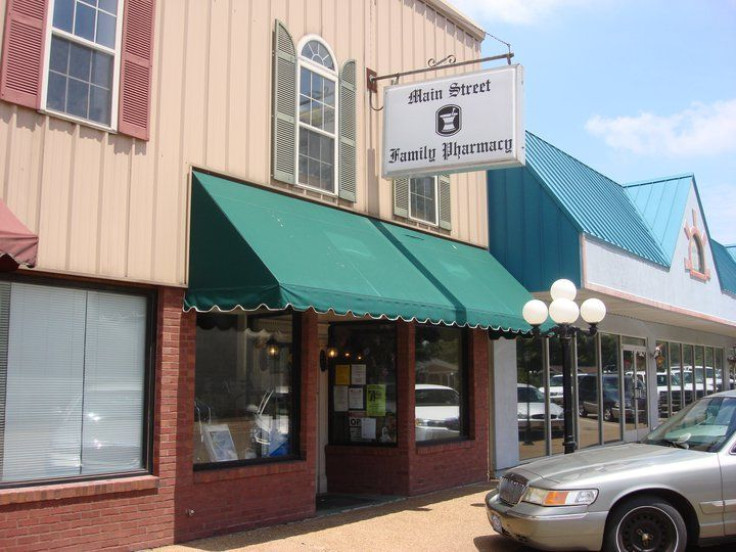 After a series of deadly infections caused improperly produced steroids, the U.S. Federal Drug Administration (FDA) issued a warning that another compounding pharmacy which makes injectable steroids for injection may be at fault for yet another wave of illnesses. Main Street Family Pharmacy in Newbern, Tenn. is linked to steroid injections which has caused abscesses, or pockets of infectious material and pus, in seven patients. The company compounded the prescription-strength steroids under unsterile conditions, contaminating the product.
"Out of an abundance of caution, the FDA recommends that health care providers not administer any products labeled as sterile from Main Street and quarantine them until further guidance is provided," the FDA warns. The type of steroid used was injectable preservative-free methylprednisolone acetate (80 mg/mL). Typically these steroids are injected into the spines of patients with chronic lower back pain.
Five patients who developed abscesses received their steroid injections at the Logan Primary Care Clinic in Herrin, Ill. between January 3 and February 21, health officials told CNN. Two patients who received injections at a clinic in Greenville, N.C. developed abscesses. Illinois health officials remarked that one of the cases "indicates a fungal infection as the cause of an abscess."
In light of previous steroid-linked fungal meningitis outbreaks, the FDA and U.S. Centers for Disease Control and Prevention are being extra cautious. Legislation on the regulation of compounding pharmacies, which have historically been regulated by states, is being changed, as the FDA expands its reach over the companies. Last year there were 678 cases and 44 deaths in people who contracted life-threatening fungal meningitis from injectable steroids processed by the New England Compounding Pharmacy. The compounding pharmacy failed to follow proper sterile procedure whie processing the steroids, exposing the drug to pathogens.
Since the New England Compounding Pharmacy scandal, the FDA has received complaints about and increased inspections of compounding pharmacies whose products could potentially cause serious infections. Victims of the fungal meningitis outbreak may be entitled to compensation for medical expenses, lost wages, pain, and suffering. At least 50 federal lawsuits and 400 patient-filed lawsuits have been filed against the New England Compounding Pharmacy.
Published by Medicaldaily.com