Stevie Beale, Paralyzed Bride, Fulfills Dream By Walking Down Aisle 7 Years After Losing Feeling In Both Legs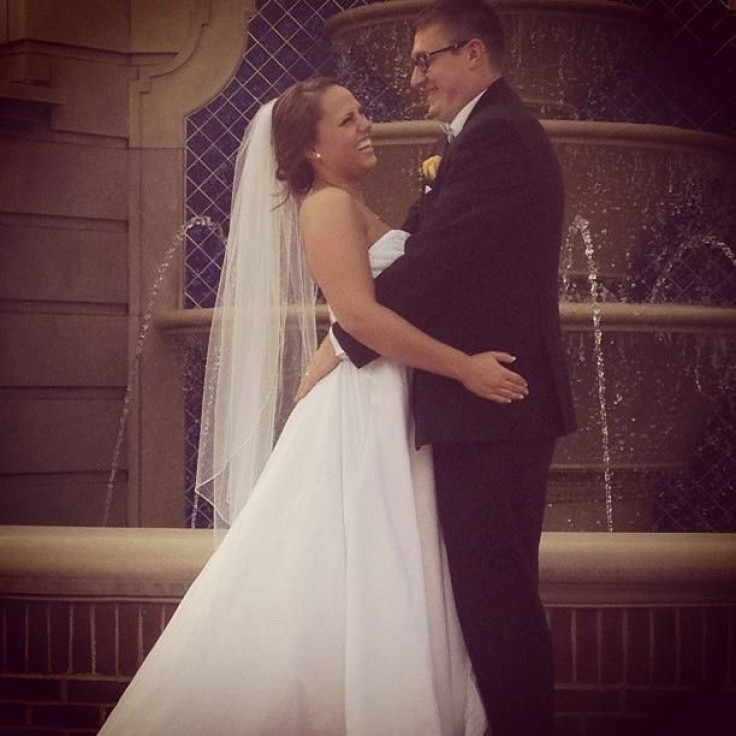 When Stevie Beale lost feeling in both of her legs at the age of 17, she knew her life would be different, but that didn't mean she was willing to accept it. Paralyzed from the waist down, Beale promised herself one thing — that she would be able to walk down the aisle on her own wedding day.
Beale's condition is the result of a horrific car accident, during which her back was broken and spinal cord severed. Her friend, who was driving the car, died from the 90 mph crash, TODAY reported.
The loss of both her best friend and the feeling in her legs made Beale grow fairly despondent in the months following the accident. "I thought I was doomed to my parents' house, to never have a boyfriend or never get married. I thought I was going to sit at home and rot away," Beale told TODAY.
Beale's mother, Sheryl, finally found a physical rehabilitation center located in Detroit that had a program specializing in spinal cord recovery. Things started to look up for Beale when she began interacting with other people who were handicapped and living perfectly normal lives.
During a trip to the hospital, Beale met Brianna Mullinger, a 16-year-old who lost her left leg in an unfortunate train accident. Through Mullinger, Beale met the person she would vow to spend the rest of her life with — Jared VanAusdale.
"It was one of those situations where you feel like you've known the person forever," VanAusdale told TODAY.
"It was effortless."
VanAusdale proposed to Beale during a romantic getaway to Hawaii, the location that the pair plans to use for their honeymoon. This past Saturday, Beale fulfilled the promise that she had made to herself seven years ago by walking down the aisle of her wedding ceremony that she said "went perfectly." Stevie was able to make her way down the aisle with only the help of a walker, following major surgery she had undergone just a couple of days before the ceremony.
"I'm so proud of her. Seeing her walk down the aisle is probably the most important part," Mullinger told 13 ABC.
"I lived it. It was amazing. She's worked so hard for it."
Published by Medicaldaily.com