Still Secret Santa Shopping? How To Get Gift-Giving Down To A Science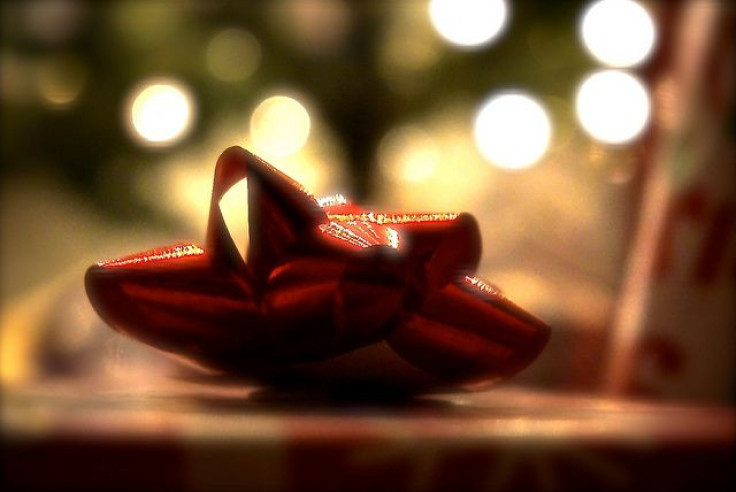 You know gift giving is stressful, but did you know it's scientific? The Society for Personality and Social Psychology's (SPSP) Annual Convention in Long Branch, Calif., will feature the symposia, "The Psychology of Gift Giving and Receiving," in February 2015. But, given the number of scrambling holiday shoppers, the SPSP has released key findings ahead of their scheduled presentations.
One of the major problems shoppers encounter is shopping for picky people. According to a 2013 poll of 7,466 Black Friday shoppers, 39 percent of gift recipients were picky. As a result, shoppers were less motivated to find the perfect gift. In fact, the gift givers often resorted to gift cards if they chose to buy a gift at all. But there is a silver lining: Researchers also found "shoppers are more likely to purchase an item the picky recipient specifically requests," a press release said. This meant people who weren't picky were more likely to get something they didn't want when compared to their picky counterparts.
Gift cards are usually a popular option for both picky and non-picky people. They're what researchers consider a sweet spot — "they have the flexibility of cash, but are given and meant to be spent as gifts," the release said. Gift card recipients tend to purchase hedonic or luxury items, rather than using them like a credit card or cash. "While gift cards technically could be used to buy mundane things like textbooks or paper towels, we find that this feels like a misuse of the card," said Chelsea Helion, lead author of this study, in her presentation paper. "When paying with a gift card, people forgo buying everyday items in favor of buying indulgent items." The thing about gift cards is they can feel a bit impersonal, especially since gift givers think more about what their recipient is like as opposed to what they would like. Plus, the more specific the gift card, the longer a recipient will take to use it — general gift cards are used quicker.
Ultimately, scientists agree giving the gift of experience is the number one way to feel close to a recipient. One experiment examined actual and hypothetical gift exchanges in real-life relationships, and experiential gifts resulted in a greater and improved relationship when compared to material gifts. Researchers credit this to the emotions evoked when gifts are consumed as opposed to received. Experience works out great for both the giver and the receiver.
Of course, if holiday shoppers are really in a jam, they can always source Medical Daily's 2014 Holiday Gift Guide for inspiration.
Published by Medicaldaily.com