Is That Stove Safe? Health Experts Review The Best Route For Managing Household Air Pollution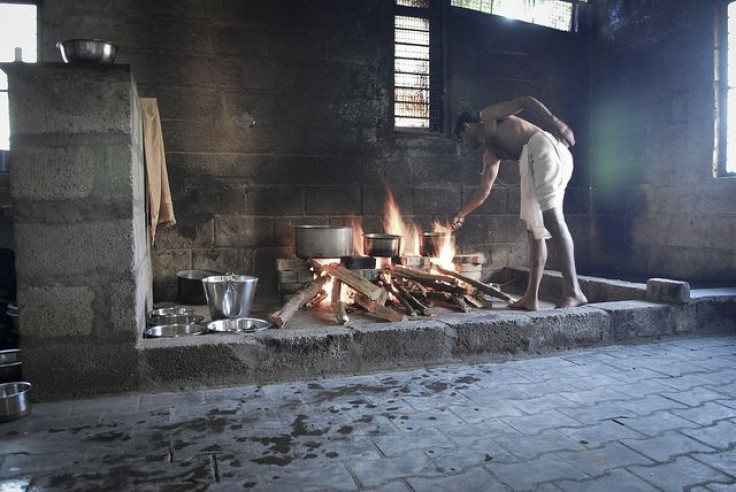 The developing world's reliance on primitive indoor stoves, which fill homes with harmful air pollution, kills millions of people each year. Two years ago, a distinguished group of health officials from 15 nations convened at a meeting to discuss how to wean developing nations off of these stoves.
Many governments and NGOs have created new initiatives to curb the use of rural stoves and introduce clean fuels.
"Much of this effort is facilitated by the United Nations Foundation's Global Alliance for Clean Cookstoves, which has the goal that 100 million homes adopt clean stoves and fuels by 2020," wrote the authors. In the fall of 2010, the U.S. committed $50 million over five years to this alliance, whose global ambassador is Oscar-winning actress Julia Roberts.
However, there is limited research on whether these programs and innovative technologies are actually beneficial.
During a three-day summit in May 2011, hosted by the National Institutes of Health (NIH) and other U.S. government agencies, an international panel of experts in research and technology gathered to decide the best way to proceed and review what gaps in the collective thinking on household pollution remain to be filled.
The World Health Organization (WHO) estimates that over than half of the world's population cooks and heats their homes with biomass fuels like coal, wood, crop waste, and dung. These stoves can quickly choke a homestead with dangerous clouds of indoor smoke. Soot from these indoor stoves are also the second largest contributor of greenhouse gases behind the industrial use of fossil fuels.
Respiratory hazards from cookstoves are well-documented, including lung infections in children, and chronic obstructive pulmonary disease and lung cancer in adults. Prenatal exposure to excessive household air pollution also elevates a child's chances of stillbirth, low birth weight, and mental impairment.
Household air pollution is the fourth greatest health risk for disease, according to WHO, and causes a broad spectrum of medical conditions. The panel consequently divided its recommendations by disease: cancer, infections, cardiovascular disease, pediatrics (maternal, neonatal, and child health) respiratory disease, burns, and ocular disorders.
Much remains to be learned on how primitive stoves aggravate these conditions. For instance, it is still unknown whether coal-related cooking fuels lead to cancers outside of the lung, which could affect how doctors prepare to treat patients exposed to household pollution.
Along with more clinical research, the panel advised that new clean fuel initiatives be closely monitored from the start to eliminate programs with low initial impact.
"It is vital that researchers partner with implementing organizations and governments to evaluate the impacts of improved stove and fuel programs to identify and share evidence regarding the outcomes of the many implementation programs underway, including the socio-behavioral aspects of household energy use," the authors concluded.
Participating agencies included but were not limited to WHO, NIH, the U.S. Centers for Disease Control and Prevention, the Shell Foundation, and the World Bank. A host of professors from U.S universities and health officials from Peru, Ghana, India, Egypt, Guatemala, and Mexico were also in attendance.
Source: Martin WJ II, Glass RI, Araj H, et al. Household Air Pollution in Low- and Middle-Income Countries: Health Risks and Research Priorities. PLoS Med. 2013.
Published by Medicaldaily.com