Stress 2016: Trump vs. Clinton Causing Anxiety For 52 Percent Of Americans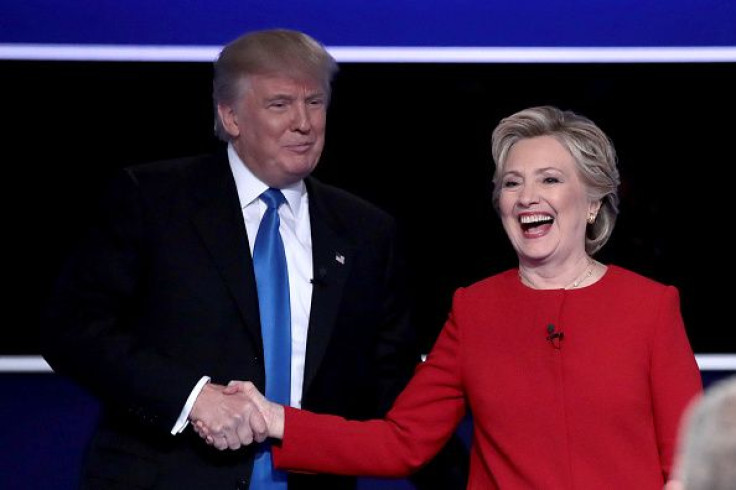 Election season is expected to be a source of at least some stress to Americans, but this year is really causing a lot of angst: A recent survey found that more than half of United States adults are very or somewhat stressed by the election.
The survey, which was conducted online in August, polled American adults over 18 years old, according to the American Psychological Association. Results showed that the stress didn't discriminate depending on political party; 55 percent of Democrats and 59 percent of Republicans are currently reacting to the election this way. To help Americans cope, the APA in a news release offered five tips to help people manage their election-related stress.
Limit how much news coverage you watch or read; read just enough to stay informed
Avoid conversations if you think they might lead to fights
Don't worry about what-ifs; focus on positive outlets for stress, such as volunteering
Avoid "catastrophizing" if the election doesn't go your way
Vote; taking action may help you feel more empowered
"It could be how negative the whole campaign is, the discord is particularly heated, we seem to be more polarized," Lynn Bufka, PhD, APA's associate executive director for practice research and policy, told The Washington Post. "Also, we can work ourselves up over what the future president could do and if we get wrapped up in a lot of what ifs, that can make us really stressed, too."
The APA's survey also looked at the effects of social media election coverage on Americans. Researchers concluded that 38 percent of adults living in the U.S. say that political and cultural discussions on social media cause them stress.
Additionally, survey results showed that adults who use social media are more likely to say the election is a source of stress.
"Election stress becomes exacerbated by arguments, stories, images and video on social media that can heighten concern and frustration, particularly with thousands of comments that can range from factual to hostile or even inflammatory," Bufka said, according to a press release.
The full results from this year's 'Stress in America' survey will be released by the APA in early 2017.
Read more:
Is Donald Trump Healthy? Records Reveal How His Health Numbers Compare To The Average American
Body Language Hillary Clinton vs. Donald Trump First Presidential Debate: Hand Movements And Tone Explained By Experts
Published by Medicaldaily.com