Stroke Care In Rural Areas Depends Heavily On TeleStroke Systems For Immediate Medical Attention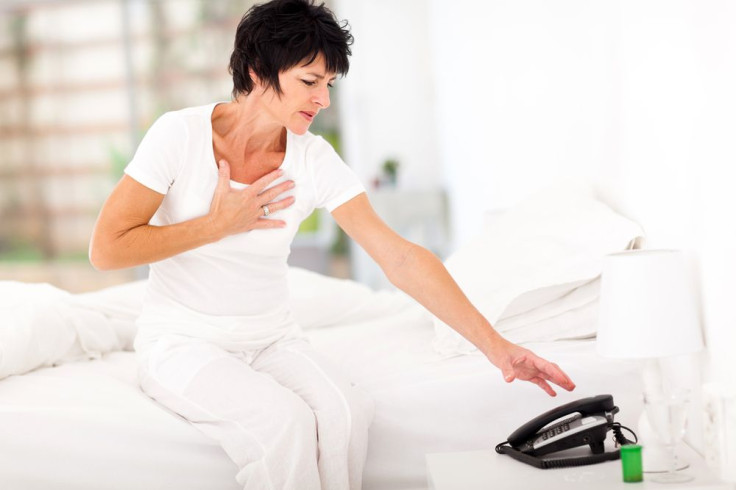 When it comes to treating a stroke victim, finding immediate medical attention plays a major role in reducing the patient's risk of long-term side effects and even death. A recent study conducted at the department of neurology at the Agatharied Hospital in Germany has revealed that telephone communication systems such as TeleStroke have significantly improved stroke care in rural areas that would otherwise be cut off from prompt medical attention.
"Cooperation within medical networks can be a huge benefit for patients. Telemedicine is a wonderful option to support the close cooperation of physicians from regional hospitals and tertiary stroke centers," lead author Dr. Peter Müller-Barna said in a statement. "This illustrates the growing acceptance of the TeleStroke Units by emergency services personnel and general physicians, and also by the population and their political representatives. Still, the goal should be closer to 100 percent and we are now setting up further units in administrative districts that lack one."
Müller-Barna and his colleagues reviewed the use of telemedicine in rural Bavaria, Germany over the past 10 years. TeleStroke Units were introduced to 12 regionals hospitals in Bavaria that lacked neurology and neurosurgery departments in 2003. These telecommunications systems linked the regional hospitals with two neurological stroke centers that were equipped with stroke and neurology experts. Fifteen TeleStroke Units provided 31,864 consultations by 2012.The percentage of stroke and mini-stroke victims who were treated at a hospital with TeleStroke increased from 19 percent to 78 percent between 2003 and 2012.
Patients who were transferred from a regional hospital to stroke centers dropped from 11.5 percent to seven percent. Furthermore, the amount of patients who received the clot-busting tissue plasminogen activator (tPA) to treat an ischemic stroke increased from 2.6 percent to 15.5 percent. The average time between stroke symptoms and receiving tPA dropped from 150 minutes to 120 minutes. The amount of time between a patient arriving at a regional hospital and being administered tPA fell from 80 minutes to 40 minutes, which was below the "Target: Stroke" goal of 60 minutes.
"In my opinion, the improving thrombolysis rate and door-to-needle times can mostly be attributed to growing experience, practice and continuous quality management. The extended time window for thrombolysis also had an influence," Müller-Barna said. "Telemedicine can accelerate the emergency transfer of patients in need of neurosurgery. At the same time, it helps avoid unnecessary transfers because expert vascular neurologists are involved in remote patient assessment by video examination and the interpretation of CT scans."
According to the American Heart Association, stroke is currently the fourth leading cause of death in the United States as well as a leading cause of disability. Around 795,000 Americans suffer a new or recurrent stroke each year, meaning a stroke occurs, on average, every 40 seconds. Following the advent of stroke treatments that can be administered as soon as symptoms start, such as tPA stroke survival rates, have experienced a dramatic increase over the past decade.
Source: Hubert G, Boy S, Müller-Barna P, et al. TeleStroke Units Serving as a Model of Care in Rural Areas 10-Year Experience of the TeleMedical Project for Integrative Stroke Care. Stroke. 2014.
Published by Medicaldaily.com