Strong Grandparent-Grandchild Relationships Boost Mental Health Of Both Parties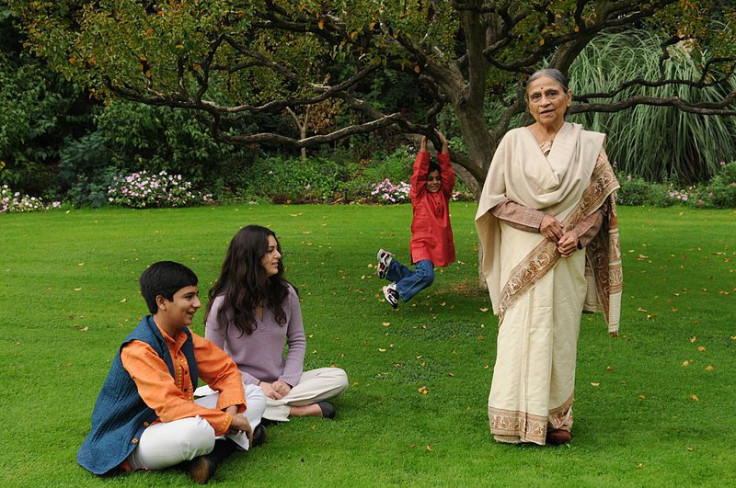 A trip to your grandparents' house when you were a child meant staying off mom and dad's radar for a couple of hours while grandma baked those sweet, mouth-watering desserts and grandpa watched the game. As life expectancy has increased from 64 years in 1990 to 79 years in 2011, and continues to be on the rise, this scenario may still be the same decades later. There are currently 70 million grandparents in the U.S., with 1.7 million new grandparents every year, says Grandparents.com. The majority of grandparents believe that being a grandparent is the single most important and satisfying thing in their life, as they spend $52 billion every year supporting their grandkids financially.
While grandma and grandpa feel a level of responsibility for their grandchildren's lives, grandchildren have also started to play a more prominent role as their grandparents' caregiver. According to AARP, one out of 12, or 5.3 million, U.S. caregivers are grandchildren who care for their grandparents. These statistics are not surprising, considering many grandchildren from the early age of seven are told to "watch Grandma" when they visit, said Nancy Orel, director of the Gerontology Program at Bowling Green State University, to AARP. This strong grandparent-grandchild relationship can vastly improve the mental health of both parties while increasing grandma and grandpa's longevity.
Read more: Seniors With Irregular Heartbeats See Faster Mental Decline And Dementia
The Two-Way Relationship: Grandparents And Grandchildren
While grandma and grandpa may be at the age where they need you to micromanage their personal affairs, it is important to make them feel as independent and essential as possible. A co-dependent relationship between grandparents and grandchildren can facilitate the aging process for grandparents and, most importantly, improve their mental acuity.
Findings from a two-decade study — presented today at the 108th Annual Meeting of the American Sociological Association in New York — showed that grandparents and grandchildren could play vital roles in each other's mental health. Researchers observed 376 grandparents averaging 77 years old, and 340 grandchildren averaging 31 years old, during the middle of the study in 1994. The mental health of grandparents and grandchildren were tracked from 1985 to 2004, and the results showed emotional attachment between both was linked to significantly less depression for both parties. For grandparents specifically, mental acuity increased while the effects of aging decreased because of this strong, and obviously beneficial, co-dependency.
Read more: Skin Aging: The 4 Bad Habits That Are Ruining Your Skin
"Grandparents expect to be able to help their grandchildren, even when their grandchildren are grown," said Sara Moorman, a researcher from the study and professor of sociology at Boston College. Without a reciprocal relationship and a close emotional bond, chances are both generations will not experience the positive mental health benefits associated with the two-way relationship.
The role of grandparents in their grandchildren's lives is significant because they are often seen as supporters who provide a special level of acceptance and stress relief. Brigham Young University's Forever Families, a site that provides practical and scholarly information on family, says that grandparents are a major support system during family disruptions, in addition to being playmates, role models, and mentors for the younger generations.
Read more: Obesity Skips A Generation: Grandchildren More Inclined To Develop Diabetes, Heart Disease From Obese Grandmothers
For grandparents who wish to increase their involvement in their grandchildren's lives, click here.
Published by Medicaldaily.com