Stubbs, Alaska's Beloved Cat Mayor, Returns Home After Vicious Dog Attack
Stubbs, the honorary and adorable cat mayor of Talkeetna, Ala., has returned home after recovering from injuries sustained during a dog attack.
The quirky hamlet, home to nation's tallest peak Mount McKinley, promoted Stubbs from "town's favorite cat" to its mayor after a write-in campaign 15 years ago. Since then, no human mayor has ever graced or governed this 900-person community.
However, Stubbs' time in charge was almost cut short on Aug. 31 after he was mauled by a stray dog. He was rushed to the local vet where the orange tabby cat fought for his life against a punctured lung, bruised hips, a long deep gash on his side, and a sternum fracture.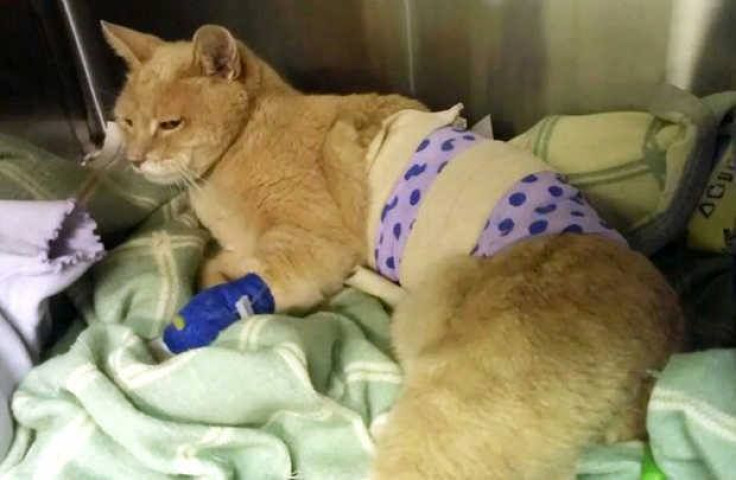 But don't fear. The 16-year-old feline has made a full recovery, according to its owner Lauri Stec. Stec is the manager at Nagley's General Store in Talkeetna, located 115 miles north of Anchorage. The general store also doubles as Stubbs' mayoral residence, where he sleeps on top of a freezer that holds his fur bed.
His attack gained international attraction after a message on his Facebook page was picked up by the mainstream media. Local animal control officials have been notified about the incident, but as of Labor Day, the mutt remains at large.
For now, justice for Stubbs must wait, but the citizens of Talkeetna are merely pleased to have their mayor back.
"Everybody's happy," store clerk Marco Cortez told the Associated Press after Stubbs' return.
Published by Medicaldaily.com