Student With Autism Voted Drama King And Most Gullible, And It Was A Group Of Teachers' Idea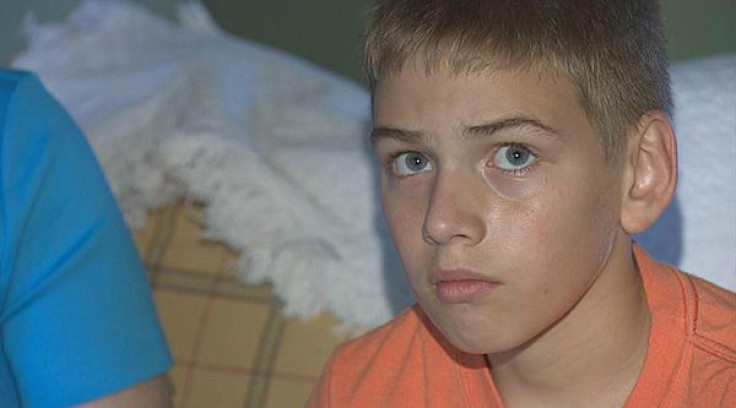 Most likely to succeed, class clown, most gullible, and drama king are just some of the labels Texas's Grady B. Rasco Middle School used as an award ceremony in their end-of-the-year field day. If labeling young children wasn't bad enough, how about labeling an 11-year-old special needs student who was voted "Most Gullible" and "Drama King" by his fifth grade classmates?
The first time Denis Harr's mother heard of the new award ceremony was when her son came home to ask her, "What does gullible mean?" It was then she found out a small group of teachers at her son's school had created, what she calls, the mean-spirited award ceremony labels.
"They said they had chosen me for most gullible and drama king," Denis said. "I didn't know what they meant. I thought they meant something bad, like, that would make fun of you."
Kids can be mean, but there is an argument to be made that they don't know better or haven't fully developed their sense of right and wrong. This form of bullying comes indirectly from the teachers, who gave the children non-positive titles and asked them to label one another.
Denis's mom was even more outraged after finding out her son, who is on the autism spectrum, had been publicly chastised through a teacher-created award ceremony. Besides the fact that teachers had students label one another, which encourages judgmental bullying behavior, teachers specifically chose negative labels.
"This is an age where they don't need to have labels put on them," Denis's mom Carmel Harr told KHOU.
Harr said she believes it was a way for students to lash out and humiliate each other at the end of the school year when it would go unnoticed. She also said she would have put a stop to the whole thing and spared her son the teacher-incited bullying if she had heard about the awards ceremony earlier. The superintendent did stop the ceremony after complaints were made.
"He had been chosen by the kids because they wanted to see him get the award and cry," Harr said.
A relevant study published in the journal of JAMA Pediatrics surveyed 920 parents of autistic children and found 46 percent of their children reported being victims of bullying in middle and high school, compared to the 10 percent of children in the general population. This indicates that throughout the country, school bullies prey on children with autism. It's worrisome that at Grady B. Rasco Middle School teachers are also joining in.
Bullying is a "profound public health problem," the study's lead author Dr. Paul Sterzing, professor at the School of Social Welfare at Washington University, told The New York Times. He also added that the "rate of bullying and victimization among these adolescents is alarmingly high."
With roughly one in 68 children diagnosed with autism spectrum disorder (ASD), there is ample reason to call upon a resolution to bullying. Autism is almost five times more common in boys than among girls, according to the Centers for Disease Control and Prevention. With no medical detection or cure for autism, it may be a long road to finding harmony among autistic students in the classroom; the sooner, the better.
"I think of bullying as systematic manipulation. But [autistic children] are so candid, they're typically not capable of that kind of forethought and malice." Eileen Riley-Hall, a high-school teacher with an autistic daughter and author of Parenting Girls on the Autism Spectrum, told CNN.
Published by Medicaldaily.com