Students With Strong Heart and Lungs Do Better in Studies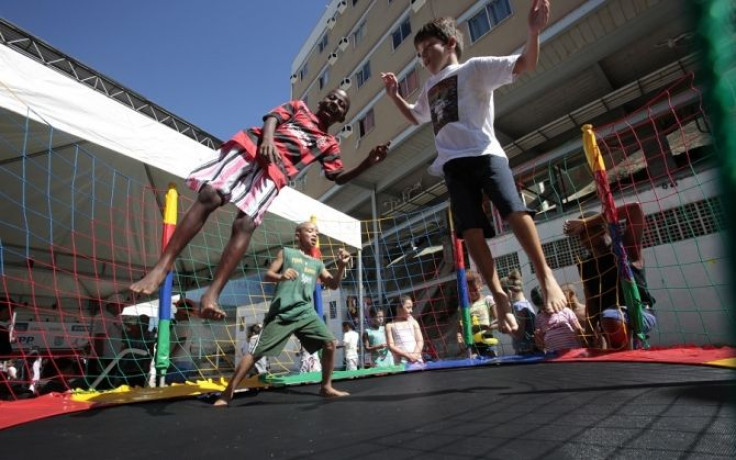 Being physically fit, especially having a healthy heart and lungs is an important factor in determining a student's performance at school. Researchers say that it's time schools started paying more attention to the physical activity of the children.
"Cardiorespiratory fitness was the only factor that we consistently found to have an impact on both boys' and girls' grades on reading and math tests. This provides more evidence that schools need to re-examine any policies that have limited students' involvement in physical education classes," said Trent A. Petrie, professor of psychology and director of the Center for Sport Psychology at the University of North Texas and co-author of the study.
The study was based on the data available from more than 1,200 students from five schools in Texas. All the students were about 12 years of age and half of them were girls.
Students were given math and reading tests to assess their academic levels. For physical fitness, they were given tests that assess their muscular strength, aerobic capacity, muscular endurance, flexibility and body composition.
Apart from physical fitness, researchers also studied emotional well-being, self-esteem and the children's socio-economic status.
Researchers found that good cardiorespiratory health and emotional support helped children perform well in academics.
Surprisingly, girls who had a higher body mass index (BMI) had higher scores in reading abilities test. There is controversy about the effects of weight on academic performance of the child.
"The finding that a larger body mass index for girls was related to better performance on the reading exam may seem counterintuitive, however past studies have found being overweight was not as important for understanding boys and girls performances on tests as was their level of physical fitness," Petrie said.
Researchers say that physical fitness, emotional well-being and self-esteem are factors that affect school performance.
"Because this is a longitudinal study, these variables can now be considered risk factors in relation to middle school students' performance on math and reading examinations. And that is essential to developing effective programs to support academic success," Petrie said.
The study results were presented at American Psychological Association's 120th Annual Convention.
Published by Medicaldaily.com