Students Taught By A Depressed Elementary School Teacher Learn Less Than Their Peers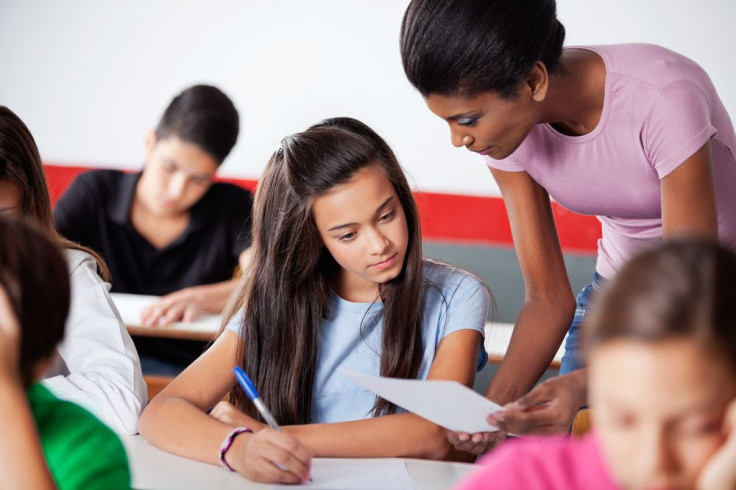 A good teacher can change a student's life, as many fortunate ex-students can attest. Would it be a stretch, then, to suggest the mental health of these elementary school professionals significantly impacts the lives of their students? According to a new study from Arizona State University that is exactly the case — students in the classroom of a teacher who reported more symptoms of depression (as compared to their colleagues) showed lower performance gains, particularly in math.
"The findings point to the importance of teachers' mental health, with implications for policy and practice," wrote Dr. Carol Connor, professor of psychology, and her co-author in the conclusion of the study.
Teaching is said to be one of the most stressful occupations in the United States as well as countries around the world, though research into the matter is sparse. Occupational stress arises from the pressures and demands applied by three distinct groups — the students themselves, their often demanding parents, and school administrations seeking to meet standards. One study of early education teachers found that almost 25 percent had diagnosed depression, compared with about 18 percent of non-teachers. Another study finds increasing teacher burnout causes a rise in symptoms of depression, while decreasing burnout lessens symptoms of depression.
For the current study, the researchers focused on 27 teachers and their 523 third-grade students in a Florida school district. Though most of the students were white, they represented a range of socioeconomic backgrounds. As part of the study, all the teachers reported the frequency of their symptoms of clinical depression. Using classroom video recordings, trained observers assessed the quality of the classroom environment. Meanwhile, the researchers assessed students' basic reading and math skills throughout the year.
After analyzing the collected information, what did they discover? Essentially, all students were vulnerable to the effects of a teacher's depression. Students with weaker math achievement made greater gains in higher-quality classrooms run by less-depressed teachers. Students most vulnerable to the negative effects of a teacher's depression were those already struggling in math.
"One of the troubling consequences of occupational stress is that it can contribute to elevated rates of symptoms of depression," noted the authors in a press release. "Our study reveals some of the negative implications of higher rates of teachers' symptoms of depression for students." The researchers suggest instituting professional development programs to help teachers learn methods of handling adverse situations in the classroom.
Source: McLean L, Connor CM. Depressive Symptoms in Third-Grade Teachers: Relations to Classroom Quality and Student Achievement. Child Development. 2015.
Published by Medicaldaily.com