Study Finds One in Six Pregnant Women Have Underactive Thyroids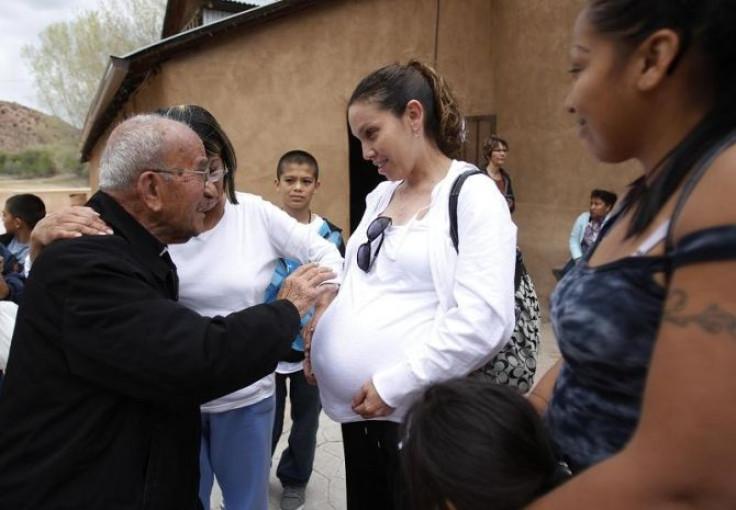 According to a new study from Quest Diagnostics, about one in six pregnant women in the U.S. have a condition known as gestational hypothyroidism – an underactive thyroid during pregnancy.
The condition is associated with a range of complications including miscarriage, pregnancy-induced hypertension, gestational diabetes, low-birth weight and abnormal fetal brain development.
"Our findings should re-invigorate the medical community's long standing debate about the best approach to clinical assessment and management of thyroid function during pregnancy," said co-investigator and board-certified pediatric endocrinologist Jon M. Nakamoto, M.D., Ph.D., medical director for Quest Diagnostics and associate clinical professor at Rady Children's Hospital and the University of California, San Diego. "With the growing awareness of risks that even subclinical hypothyroidism can pose for the mother and fetus, it's important that practitioners recognize the true prevalence of this condition."
The study is the first to base results on clinical guidelines for detecting the disorder issued by the American Thyroid Association in 2011. The guidelines are the first from a medical association to recommend specific reference ranges for thyroid stimulating hormone blood levels.
Researchers reviewed of laboratory tests of 502,036 pregnant women in the United States who received testing through Quest Diagnostics between 2005 and 2008. Of the patients reviewed, 23 percent were tested for thyroid stimulating hormone blood levels, and of that group, 15.5 percent tested positive for gestational hypothyroidism.
The study is expected to appear in the March 2012 issue of The Journal of Clinical Endocrinology & Metabolism and was published online in December 2011.
Published by Medicaldaily.com