Study: Ketamine Provides 'Instant Relief' Against Severe Depression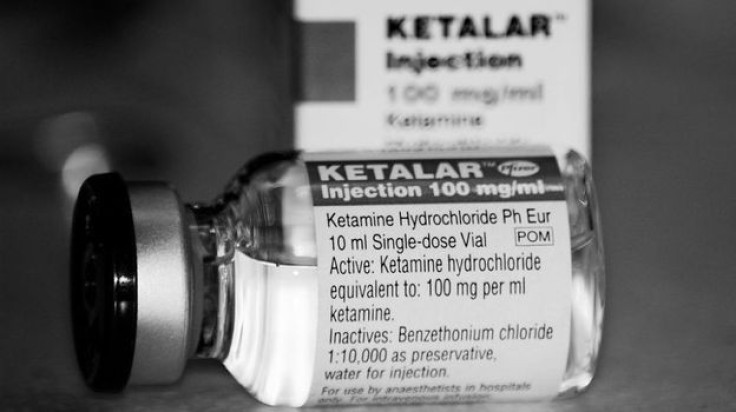 A drug sometimes illegally used for recreational purposes that is also used as a horse tranquilizer is said to provide patients an "instant relief" from severe depression, according to researchers studying the effects of ketamine, sold as a generic and by Pfizer under the brand name Ketalar and Ketaject.
"Special K", a street name for ketamine which is illegal to possess or sell, can produce dream-like effects, hallucinations, loss of feeling in the body and paralysis of the muscles to the user, and is very popular clubbing drug because of its hallucinogenic effects.
Researchers from the National Institute for Mental Health and from Houston's Ben Taub General Hospital in Houston, Texas are testing the injectable drug's effect on severely depressed patients and are yielding some dramatic, almost instantaneous results from patients who come to the emergency room with suicidal depression, according to NPR reports.
Dr. Anu Matorin, medical director of the Psychiatric Emergency Center at the hospital said that traditional antidepressants are often slow to help suicidal patients, and can take weeks or months to kick in, according to NPR. Very depressed patients may be a threat to themselves or to others on the days they have suicidal thoughts, so it is critical to admit them to inpatient units that can provide other sources of treatment.
There are an increasing number of scientists trying to reform psychiatric care with the help of ketamine, and past research showed that the anesthetic ketamine could treat depression almost immediately, according to Yale researchers. Ketamine seemed to affect the glutamate in the brain, triggering new connections among brain cells.
"The focus is on really rapidly helping someone get out of a depressive episode," Dr. Sanjay Matthew, associate professor of psychiatry at Baylor College of Medicine leads the ketamine research program at Ben Taub General Hospital told NPR.
"We can take care of a migraine in hours," said Dr. Carlos Zarate told NPR, a ketamine researcher at the National Institute of Mental Health. "So why do we have to wait weeks or months with depression?"
"I feel that something's lifted or feel that I've never been depressed in my life," was how Zarate described his ketamine patients' reactions. "And it was a different experience from feeling high. This was feeling that something has been removed." One Ben Taub study patient, who believes she got ketamine, not placebo, said she went home feeling "no more fogginess, no more heaviness."
Ketamine is among the expanding list of illegal drugs that can be used for medicinal purposes. Psychedelic mushrooms, like ketamine, have been shown to combat depression and marijuana was shown to increase lung capacity of long-time users.
Ketamine is "supposed" to help for a couple of months, director of the mood disorder program at Ben Taub General Hospital, Dr. Asim Shah said to ABC news.
Researchers at the Neuro Psychiatric Center at the hospital are comparing results between patients who were given ketamine to patients who were given a normal sedative.
Researchers have noted that because the effects of the drug has been consistently "distinct and powerful," it has made it hard to prevent doctors and patients from knowing who has been given the drug and who has had the placebo.
Researchers said that if the clinical trial is successful, they will begin to administer the drug three times a week to patients to test long-term effects, and if all studies yield successful results, it will take at least two years before the drug is approved for use.
"The study is still under way, so it's hard for us to know now how long the effects will last. Will it cure depression for a year or longer? I don't think so. But we're hoping it will work for a few months in the second trial," Shah added.
The side effects associated with ketamine are serious bladder problems, heart problems and can potentially exacerbate some mental health problems.
Published by Medicaldaily.com