Study Says Teens May Have Weaker Bones After Bariatric Surgery
Bariatric surgery can be beneficial for obese people as the weight loss that accompanies the procedure can reduce the risk of conditions such as heart disease, stroke, and diabetes. However, the treatment can pose serious risks and side effects.
A recent study has found that obese teens and young adults have weaker bones after weight loss surgery.
Bariatric surgeries are prescribed to obese people when the diets and exercise no longer work for them and the obesity causes serious health issues. Sleeve gastrectomy is the most common form of weight loss surgery, which works by removing between 75% and 80% of the stomach, restricting the amount of food that can be eaten.
Weight loss surgeries are gaining popularity in the U.S., as obesity continues to grow in the country. According to the U.S. Centers for Disease Control and Prevention, 22% of teens in the U.S. are obese.
Around 122,000 bariatric surgeries were done in 2020 compared to 28,000 in 2011, according to the American Society for Metabolic and Bariatric Surgery.
In the latest study, researchers evaluated the bone health of 25 participants between the age of 13 and 25 who underwent bariatric weight loss surgery and compared it with 29 participants of the same age group who did not undergo surgery.
All participants were given dietary and exercise counseling and the results were reevaluated after two years. The participants who did not undergo weight loss surgery continued to gain weight over the two years and those who had surgery lost around 20 BMI points.
However, the group that underwent surgery showed a decrease in bone density and strength compared to obese teens who did not undergo surgery.
Meanwhile, the teens who did not undergo surgery continued to gain weight and showed weakness in bone strength. However, the change in bone strength was not statistically significant.
The findings were published in the journal Radiology.
Researchers said their study does not undermine the benefits of weight loss surgery, but warned patients to be cautious of their bone health after the procedure.
"Totally get the surgery — diabetes and heart disease cause much more morbidity and mortality than osteoporosis, and type 2 diabetes is also bad for your bones," Miriam Bredella, the senior author of the study, said.
"Our study was not to say, 'Don't get bariatric surgery,' but to say 'Hey, if you get the surgery, just make sure you have a healthy diet, you do weight-bearing exercise, and you get enough vitamin D and calcium," she added.
The study hopes to provide a target for new therapies that can improve bone health.
Here are some of the known side effects of bariatric surgery.
Nausea and vomiting
Infection
Acid reflux
Dilation of esophagus
Inability to eat certain food
Ulcers
Hypoglycemia
Bowel obstruction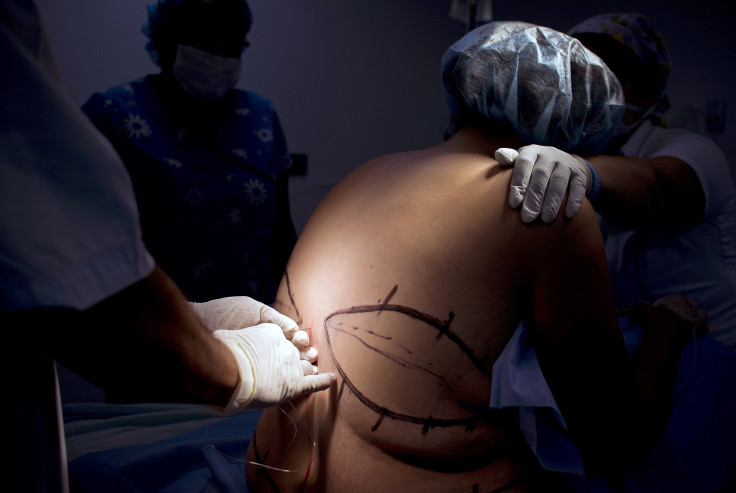 Published by Medicaldaily.com