Study Shows Exercise Reduces Prostate Cancer Risk
Prostate cancer is the No. 1 cancer risk for men in both the United States and the United Kingdom. In the U.S., it's also the No. 2 cancer killer behind lung cancer.
In both these countries, however, prostate cancer develops more often in African-American men, African-British men and in Caribbean men of African ancestry compared to men of other races. Prostate cancer also occurs less often in Asian-American and Hispanic/Latino men than in non-Hispanic whites.
In the U.K., studies show black men are at two to three times the risk of prostate cancer in comparison to their Caucasian counterparts. Black men also have a 30 percent higher mortality rate from this form of cancer. As per scientists, the reasons for these racial and ethnic differences aren't clear.
The largest ever study of its kind into prostate cancer in the U.K. has found that being more active reduces the risk of this cancer. The study used genetics as a measurement for physical activity to look at its effect on prostate cancer.
It found that people with the variation in their DNA sequence that makes them more likely to be active, had a 51 percent reduced risk of prostate cancer than people who didn't have this particular variation. The findings relate to overall physical activity, and not just intense exercise.
Several inherited gene mutations seem to raise prostate cancer risk but in a very small number of cases. Inherited mutations of the BRCA1 or BRCA2 genes can increase prostate cancer risk in men (especially mutations in BRCA2). Men with Lynch syndrome, a condition caused by inherited gene mutations, also have an increased risk of prostate cancer.
Previous research by the World Cancer Research Fund (WCRF) has already shown being active can reduce the risk of bowel, breast and womb cancer. On the other hand, the evidence of physical activity on prostate cancer is limited. There has been little evidence of ways to reduce prostate cancer risk other than maintaining a healthy weight. This large study, which used genetics as a proxy measurement for physical activity, shows being active may in fact have a large impact on reducing prostate cancer risk. Over 140,000 men were included in the study. Of this total, 80,000 had prostate cancer.
"This study is the largest-ever of its kind which uses a relatively new method that complements current observational research to discover what causes prostate cancer," Dr. Sarah Lewis, lead author of the research and senior lecturer in Genetic Epidemiology at Bristol Medical School: Population Health Sciences, said.
"It suggests that there could be a larger effect of physical activity on prostate cancer than previously thought, so will hopefully encourage men to be more active."
Dr. Anna Diaz Font, head of Research Funding at WCRF, said that up until the study, there had only been limited evidence of an effect of physical activity on prostate cancer.
"This new study looked at the effect of 22 risk factors on prostate cancer, but the results for physical activity were the most striking. This will pave the way for even more research, where similar methods could be applied to other lifestyle factors, to help identify ways men can reduce their risk of prostate cancer," Dr. Font added.
This new type of study combines genetics, lifestyle and cancer risk, and supports previous evidence from observational studies that being active can reduce the risk of cancer.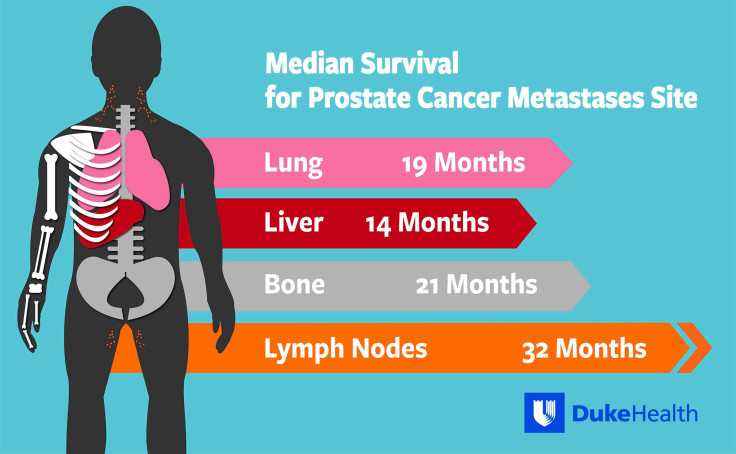 Published by Medicaldaily.com