Subway Shifting All U.S. Meat Supplies To No-Antibiotics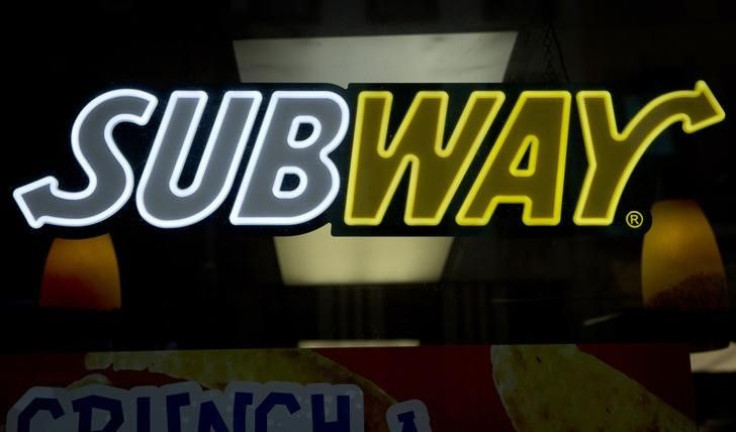 CHICAGO (Reuters) - Sandwich chain Subway will start serving antibiotic-free chicken and turkey at its U.S. restaurants next year, and within the next nine years will stop selling any meat from animals given antibiotics, the company said on Tuesday.
Competitors such as Chipotle Mexican Grill Inc and McDonald's Corp have announced similar supply-chain shifts, adding pressure on U.S. livestock producers to cut human antibiotics from their beef, hogs and poultry production. Advocacy groups said they were about to present Subway with a petition demanding the company set a timeline for its restaurants to stop serving meat from animals that had been treated with antibiotics.
Subway said customers would be able to start buying chicken raised without antibiotics at its more than 27,000 fast-food restaurants starting in March. The company did not state when antibiotic-free turkey would become available.
By 2018 it expects to shift all chicken and turkey supplies to antibiotic-free meats. The company said that within six years after that, it would begin serving pork and beef only from animals raised without antibiotics.
"A change like this will take some time, particularly since the supply of beef raised without antibiotics in the U.S. is extremely limited and cattle take significantly longer to raise," said Dennis Clabby, executive vice president of Subway's independent purchasing cooperative. "But, we are working diligently with our suppliers to make it happen."
Subway's plan is one of the most aggressive by the food sector to reduce use of antibiotics in meat production. The Natural Resources Defense Council and U.S. Public Interest Research Group said they and other groups were about to deliver a petition with nearly 300,000 signatures calling for a concrete timeline for such action.
Subway said in an emailed response for comment that Tuesday's announcement was "the culmination of several months of intensive work with our suppliers."
Public health experts and federal regulators have long been concerned that routine feeding of antibiotics to animals could lead to antibiotic-resistant superbugs, a health hazard for humans. Finding enough protein raised in the United States without such drugs has been a challenge for food companies.
McDonald's Corp has said it plans to buy only chicken raised without antibiotics important to human medicine by 2017 for its U.S. restaurants. Dunkin' Donuts will prohibit suppliers from using medically important antibiotics or antimicrobials in healthy animals, but has given no timeline.
(Reporting by P.J. Huffstutter; editing by David Gregorio)
@ 2012 Thomson Reuters. All rights reserved.