Sugar Content In Starbucks' Chestnut Praline Latte Equal To Certain Desserts — And That's Just A Tall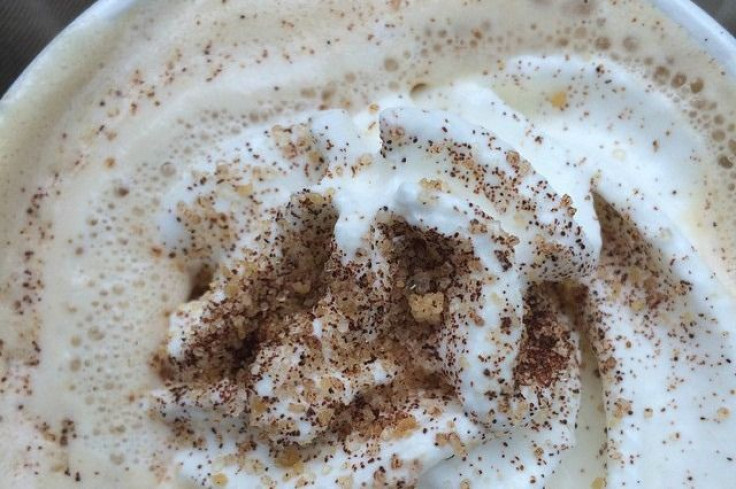 The Chestnut Praline Latte from Starbucks: seasonal bliss or miss?
News broke this week of the coffee chain's first holiday beverage in five years, the CPL. As described on their website, the latte is made up of espresso, steamed milk, flavors of caramelized chestnuts and spices, topped with whipped cream and spiced praline crumbs. Pralines by the way, while made with pecans, are technically a confection. They can incorporate ingredients, like butter, sugar, chocolate, coconut, and maple syrup.
Starbucks research and development manager Amy Dilger was inspired to create the latte after working in European restaurants and hotels. "The rich, earthy, sweet, roastiness of chestnut is a perfect foil to espresso," she said in a press release. "Then we balanced the nutty chestnut flavor with brown sugar and spice. It's a quintessential flavor of the holiday season."
No offense, Dilger, but I'm not trying to hear that. I'll spare you the poetic paragraphs of me analyzing the CPL's taste, its effect on my energy and soul, because of course I tried one. Also, The Atlantic, Slate, Eat This, Not That, and pretty much everywhere has been there, done that. And like them, my review is bittersweet: the CPL packs way too much sugar, and it made me feel drunk. The latter isn't me being ridiculous either. Science shows increased sugar intake can affect the brain the same way drugs and alcohol do. My eyes felt heavy and I accidentally combined the Upper West Side and Upper East side, so I slurred, "Upper Wheast Side."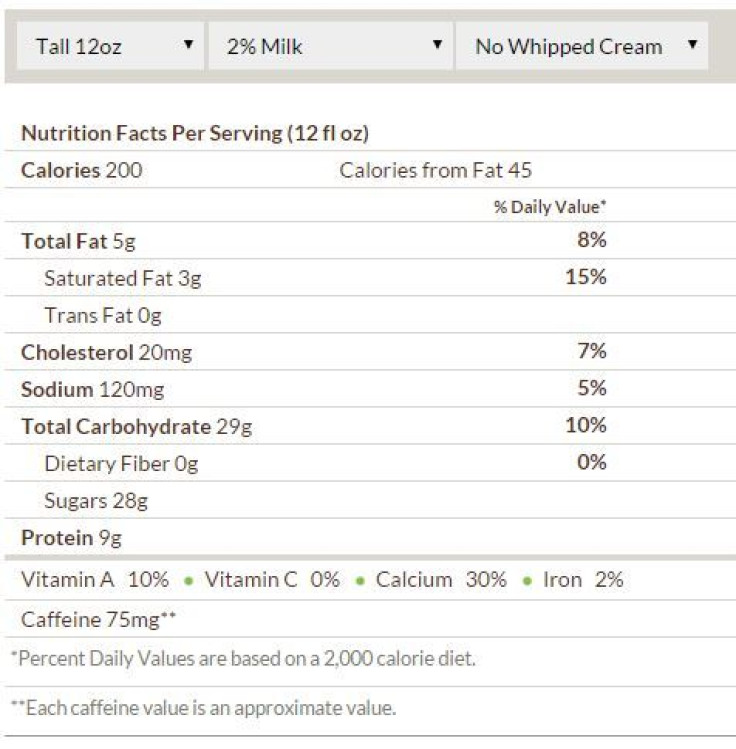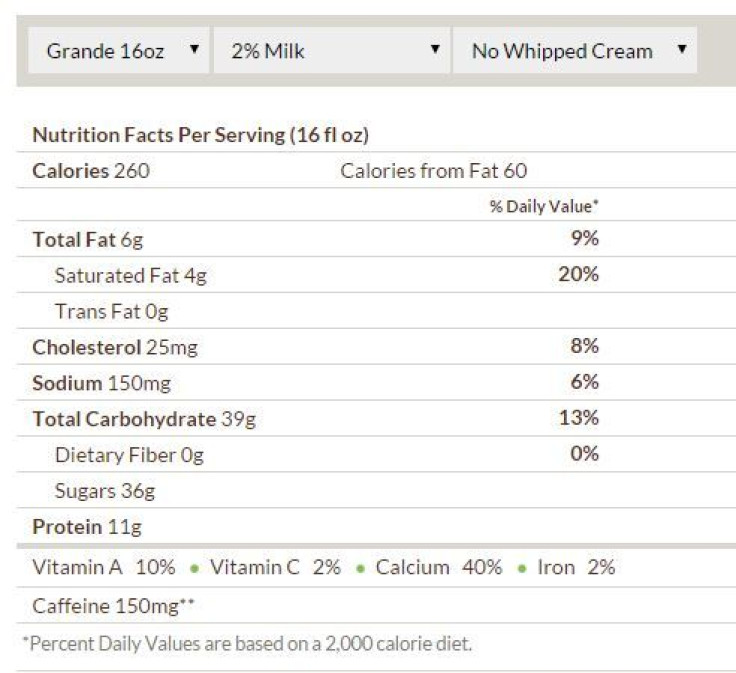 I expected to be disappointed by the nutrition after learning how Starbucks makes the PSL, but my tall order with whole milk and no whipped cream set me back 200 calories and 28 grams (or 6 teaspoons) of sugar. If I had ordered this same thing in a Grande, I would be looking at 260 calories and 36g of sugar (9 tps). And for almost $5? Disappointed doesn't even cut it.
Maybe this makes me a scrouge, but for comparison, I looked into the amount of sugar in actual desserts. Medical News Today reported a medium slice of carrot cake, a medium portion of chocolate mousse, and a scoop of ice cream are each 12g of sugar (4 tsp). I could have any one of these desserts, plus a mug of hot chocolate, and still consume less sugar than a Grande CPL (30g versus 36).
Starbuck isn't the only chain sugar-jacking their seasonal coffee. You can find Sugar Cookie and Snickerdoodle Cookie lattes at Dunkin' Donuts, where the small, whole milk varieties cost a person 35g of sugar. A small. My co-worker Lizette Borreli has tried the Sugar Cookie Latte and, just as I found with the CPL, it's not worth it.
"I eagerly ordered a hot medium latte under [Dunkin' Donuts] New York City $1.99 promotion and got a Sugar Cookie Latte with one sugar. To my disappointment, the latte did not taste anything like a sugar cookie — let alone a cookie," she said. "It was just a very sweet latte that did not evoke any holiday spirit in me during November. I do commend Dunkin Donuts for having just the right amount of foam. I would say, pass on their holiday drinks and get your favorite flavored hot latte instead."
Here's the thing: Both my co-worker and I love to, on occasion, treat ourselves to sugary drinks, especially if they boost a caffeine buzz. In fact, I personally adhere to the 80/20 approach in my daily diet where, let's be honest, the 80 percent doesn't represent what it's supposed to. (Read: snacks on snacks on snacks.) But 36g of sugar, guys? In a single, unimpressive drink?
Published by Medicaldaily.com