Suicide Bomber Kills 13 U.S. Troops in Kabul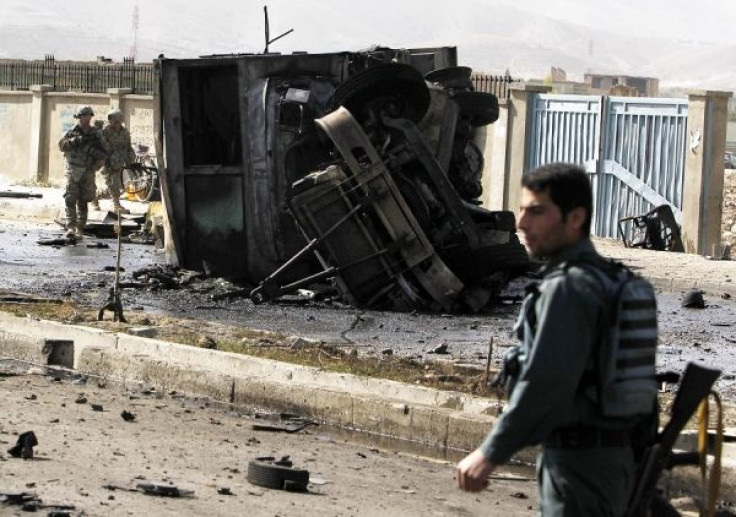 A suicide bomber killed at least 13 U.S. troops in a NATO military convoy Kabul, Afghanistan on Saturday.
A U.S. military official confirmed the U.S. deaths, according to CNN. NATO has confirmed deaths but not nationalities.
U.S. troops at the scene were seen investigating a crater several inches deep in the middle of the paved road caused by the explosion.
Teams of troops including what appeared to be Afghan medical teams worked to injured troops. Casualties were also removed.
U.S. helicopters landed at the scene earlier and U.S. troops arrived with rifles drawn, according to images released by Reuters.
Published by Medicaldaily.com