Suicide Rates Highest In Guyana, May Be Explained By Clustering Effect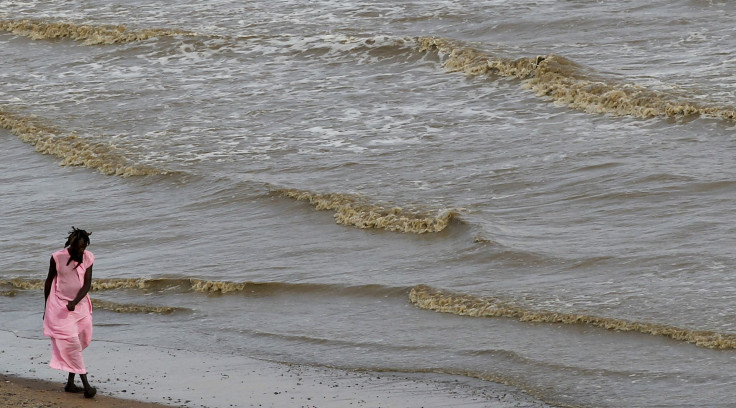 During the month following Marilyn Monroe's controversial death of "acute barbiturate poisoning" in August of 1962, the rate of suicide rose by as much as 12 percent. This suicide cluster — when multiple self-destructive behaviors and suicides occur within an accelerated time frame — is commonly viewed as resulting from a so-called suicidal contagion. Perhaps this well-known phenomenon could explain, at least in part, the disheartening estimates from the most recent World Health Organization report, which ranks Guyana as having the highest suicide rate in the world: four times higher, in fact, than the global average.
Surprisingly, in its article about the South American country's suicide phenomenon, The Associated Press refers to any number of reasons that might explain the suicidal tendencies of this nation's citizens, including deep rural poverty, alcohol abuse, and easy access to poisonous pesticides. However, AP neglects to mention suicide contagion. One reason this omission seems so odd is the fact that the article focuses on both a family and a region with higher than average rates.
AP presents the disconsolate story of one Omadat Ramlackhan, whose younger brother died after swallowing pesticide. Ramlackhan is clearly no stranger to grief resulting from suicide. His stepmother, Sharmilla Pooran, shares her experiences, which include a brother who hanged himself, a nephew who attempted to follow his father to the grave, and a past history of contemplating death herself. Recognition of the possibility of contagion seems necessary, even if other factors influence the lives of residents in this mainly rural country at the northeastern tip of the continent.
In particular, the Pan-American Health Organization estimates that 19 to 24 percent of the population in the Americas suffer from a mental disorder. In Guyana, this would translate to roughly 142,000 to 179,500 individuals in need of mental health services. However, that country retains less than five full-time psychiatrists, less than 300 beds in the National Psychiatric Hospital, and no day treatment or community residential facility. Is it any surprise, then, that Guyana has the highest rate of suicide in the world?
Years prior to the WHO report, Guyana's Ministry of Health developed strategies on its own to reduce the number of people who take their own lives. In 2010, for instance, the government began to train priests, teachers, and police officers to help identify people at risk of killing themselves in Berbice, a farmland area along a river shared with Suriname designated as the "suicide belt." (Importantly, neighboring Suriname ranks fifth on WHO's top 10 list of countries with the highest suicide rates.)
In May, health authorities established a suicide-prevention hotline and now in response to the WHO report, the government has sought to restrict access to deadly pesticides. The non-governmental organization, Guyana Foundation, which conducted a study of the suicide problem in collaboration with a mental health researcher from Maastricht University, the Netherlands, cited rampant alcoholism as a major factor and has launched a mental health initiative to address this and other issues.
While Guyana struggles, it is important to remember that WHO counts over 800,000 people as dying due to suicide every year. A full three quarters of all global suicides occur in low- and middle-income countries, with pesticide poisoning, hanging, and firearm commonly used to accomplish the deed. And, while twice as many women than men attempt suicide, men are almost four times more likely to die by their own hand.
Though the statistics are discouraging, even sadder is the fact that the necessary care is lacking for many people, even those living in countries far wealthier than Guyana. One reason for poor care is stigma, which is associated with mental illness worldwide. A recent study found many people believe interacting with someone with certain mental disorders might cause them to "catch" that person's mental illness.
"Our findings suggest the importance of understanding contagion beliefs," noted the authors in their conclusion. Considering suicide clusters, is it far off the mark to suggest we are first and foremost social creatures whose behavior affects all others?
Published by Medicaldaily.com