Super Bowl Injuries Send Fans To ER: The Root Cause Is — Big Surprise — Alcohol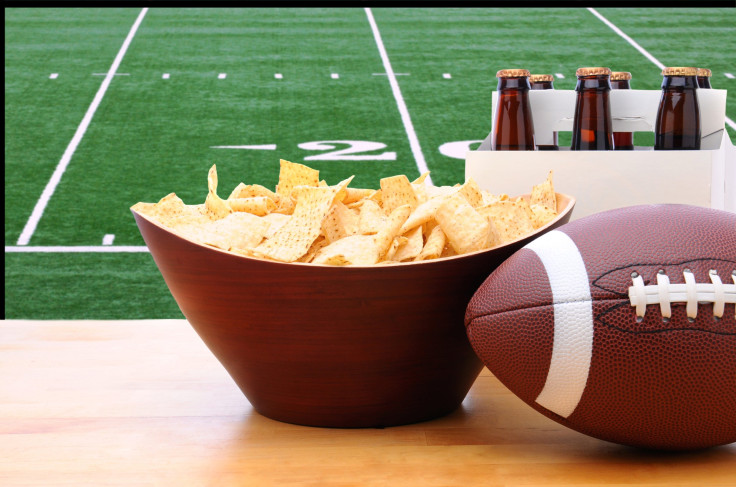 The Super Bowl, perhaps like any holiday or celebrated event, comes with plenty of risks and potential injuries (though you may not see it that way). There is one main thing that can make the Super Bowl "dangerous," and it's fairly obvious — booze.
Medical professionals are actually bracing for the Super Bowl. Some have been preparing for a year to know how to respond well to the injured fans who flood the emergency room from alcohol-induced injuries.
"The root cause was mostly from alcohol," Kelly Legania, a medic who worked at last year's Super Bowl, told ABC News. "We also saw some nausea and vomiting, and that was caused by alcohol or people eating different foods." Legania said that slips and falls were the most common injuries that sent enthusiastic fans to the ER last year, during the game in New Orleans. Some emergency services, like Legania's Acadian Ambulance Services, actually prepare a year in advance for Super Bowls. "We use data from previous Super Bowls to help us figure out how many teams we would need and what type of injuries we should expect," Legania told ABC News.
On top of alcohol-related injuries, this is the first year that the Super Bowl is being held in a cold-weather area. The stadium will not be domed, meaning that fans will have to spend four hours or more in the freezing cold. Drinking in the cold can be unsafe, according to Dr. Joseph Feldman, chairman of emergency services at Hackensack University Medical Center. "When you drink alcohol, you don't realize that you are cold. You lose more heat and you are not able to pump warm blood as well," Feldman told ABC News. Ice may also compound the slip and fall factor.
Hackensack University Medical Center will be standing by the Super Bowl this year, which is taking place in New Jersey. They will set up a portable emergency room that will have beds, a pharmacy, ultrasound, X-ray machines, oxygen generators and a field laboratory. There will also be blankets, warm IV fluid, and warm beverages for fans that experience hypothermia. "When you're in the portable ER, you don't realize that you are on the flatbed of a truck because it feels like a real ER," Feldman told ABC News.
The Centers for Disease Control and Prevention offers some common sense advice for those who will be watching the Super Bowl. Instead of sitting on the couch all day, find a way to exercise while watching TV or take breaks by going outside for a walk. "Lift hand weights, stretch, or use a stationary bicycle" while watching the game, the CDC suggests. Also, be sure to limit alcohol, to not drink and drive, and to eat healthy. Finally, dress warm in order to prevent hypothermia.
Published by Medicaldaily.com