Surprise! California May Become Third State To Legalize Weed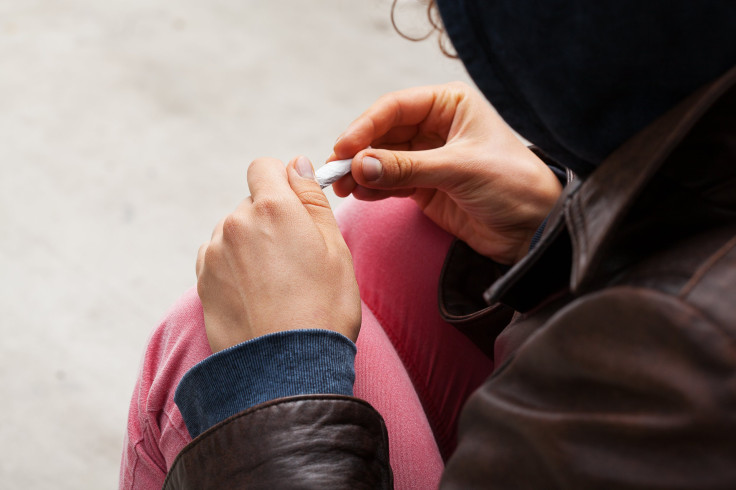 It was perhaps inevitable. The first state to offer medical marijuana — nearly a generation ago — may soon become the third U.S. state to legalize marijuana for recreational purposes, too. California Attorney General Kamala Harris says she supports two of the three pending bills in the state legislature, saying they would be good for California.
Approved by committee this summer, the California Cannabis Hemp Initiative 2014 would legalize marijuana in the state for regulated trade, lowering costs for California while boosting revenue. "Reduced costs in the low hundreds of millions of dollars annually to state and local governments related to enforcing certain marijuana-related offenses, handling the related criminal cases in the court system, and incarcerating and supervising certain marijuana offenders," would be among benefits says Harris.
"Also, "potential net additional tax revenues in the low hundreds of millions of dollars annually related to the production and sale of marijuana, a portion of which is required to be spent on education, healthcare, public safety, drug abuse education and treatment, and the regulation of commercial marijuana activities."
Likewise, Harris says a similar bill, The Marijuana Control, Legalization and Revenue Act would lower government criminal justice costs while raising tax revenues. However, supporters of the bill continue to rush to collect enough signatures to make the November ballot. They must do so by the end of February.
Dave Hodges, a marijuana dispensary owner in San Jose, says he and his compatriots in Americans for Policy Reform believe they can make the deadline. "If we can get the funding we're searching for the signature gathering can be done in two to three weeks," he told The Huffington Post this week. "We're still aiming for 2014 election."
Aside from those two initiatives, marijuana legalization supporters submitted a third bill called The Control, Regulate and Tax Marijuana Act, though details about that plan remain murky.
A new poll shows that most California residents support the full legalization of the drug by 2016, exactly 20 years after the state introduced America to medical marijuana. Sixty five percent of likely voters in California support legalizing, regulating, and taxing the use of marijuana, according to Tulchin Research, a San Francisco-based group. Support for legalization has risen quickly since 2010, when 53 percent of voters rejected a ballot initiative to legalize pot.
California Lt. Gov. Gavin Newsom, a Democrat, earlier this month announced the state would study the feasibility of implementing a couple of legalization schemes in mind. With a research panel chaired by Newsom, the state would undertake a two-year examination of proposals to safely introduce legal marijuana to the state of California.
"This is about real people. Communities are devastated because of this abject thing called the drug war. Forget the politics. This is the right thing to do," Newsom told The Huffington Post in an interview. "But we need to answer the tough questions before we put it on the ballot. I want the research in order to be more convincing to others."
Proponents of legalized marijuana in the state hope California follows Colorado and Washington in not only decriminalizing the drug but permitting the regulated growth, sale, and use for recreational as well as medicinal purposes.
Published by Medicaldaily.com