Surviving Infidelity: Chinese Woman Snips Cheating Husband's Penis Off Twice In One Night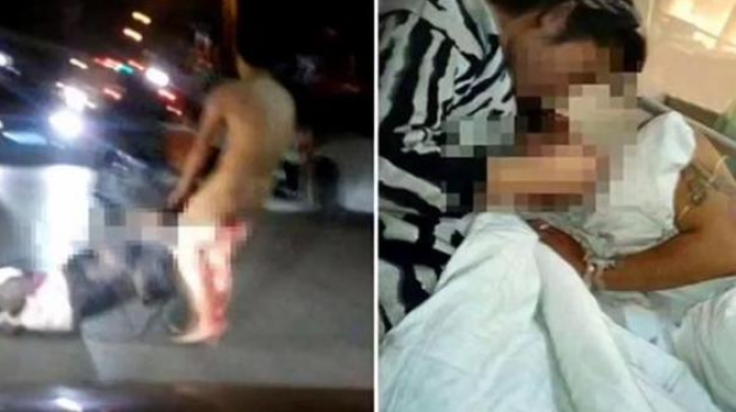 A man in China proved there should be a new rule of thumb when it comes to infidelity: Don't use your partner's phone to cheat.
Fan Lung, 32, of Shangqiu, in Central China's Henan province, was sleeping when his wife, Feng Lung, 30, discovered he was having an affair after he failed to log out of his account. Fan awoke screaming when he found his wife had cut off his penis with a pair of scissors — Lorena Bobbitt-style. The man was rushed to the hospital for emergency reattachment surgery, according to HNR, a government-owned Chinese news agency, but that same night, following surgery, his wife snuck into his hospital room and cut off his penis a second time.
The penis can be reattached if most of it is salvageable. In order for this surgery to be successful, it would have to be placed in ice and reattached within 24 hours. After surgery, the penis resembles a near-normal one and functions well with good urine flow, no urethral stricture, and erection with near-normal sensitivity.
Following the second snipping, the pair, who have five children, "[s]ubsequently clashed outside the facility, with a naked and bleeding Fan repeatedly beating his wife, until onlookers called the police," the Agence France-Presse reported.
The hospital staff was not aware of the bloody brawl until they were notified in the reception area that a naked man was beating up a woman outside the hospital. "Staff rushed out to see what was happening and found the patient with blood streaming down his legs hitting the woman. He was stopped and the woman was taken in for treatment, and then we discovered she had chopped his penis off again," said a hospital spokesman.
Fan lost a lot of blood and was immediately taken in for emergency surgery after his marital dispute. Aside from being distraught, he is now in stable condition. Doctors and police still have yet to find Fan's penis but believe it may have been taken by a stray dog or cat.
While it ultimately appears to be a sad fate for Fan, his lover Zhang Hung, 21, visited him at the hospital with an unexpected surprise. Hung plans to marry Fan as soon as he can — with or without his penis.
"It doesn't matter that he's lost his fertility, he has five children already," Zhang said.
Feng has been discharged from the hospital and was placed under arrest for the double dismemberment.
Published by Medicaldaily.com