Susan G. Komen Criticized for Ads Allegedly Overselling Benefits of Mammograms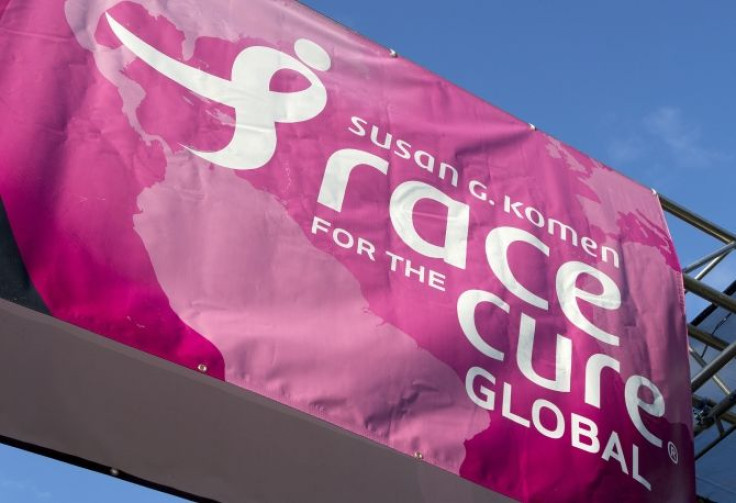 Susan G. Komen, the world's most renowned breast cancer charity is in the hot seat for ads featuring misleading statistics regarding the benefits of breast cancer screening.
Researchers are alleging the charity embellished the importance of women undergoing a mammography and ignored the harmful effects that come along with it.
According to a new study, led by Steven Woloshin and Lisa Schwartz, directors of the Center for Medicine and the Media at Dartmouth Medical School, the Komen's 2011 campaign where it was advertised that 98 percent of women who undergo mammography testing survive at least five years, while 23 percent of women who do not get mammograms may not, finds the organization intentionally misused figures to endorse false hope.
Dr. Daniel Kopans, Harvard Medical School radiologist stated to Foxnews.com that although screening is linked to a decrease in death due to breast cancer, the decrease is not as extreme as Komen propose.
Experts believe women are enduring far too many unnecessary diagnoses of precancerous conditions that may never develop during their life.
In Britain, nearly 7,000 women a year receive unnecessary treatment because of over-diagnosis resulting in some women losing a breast.
Schwartz and Woloshin also stated the charity failed to disclose the harmful effects of X-ray screening.
With the mounting allegations, Susan G. Komen's vice-president of research Chandini Portteus believes that although the mammography is not perfect it is still currently the best tool for early detection. The charity passionately refutes the claims, saying the accusations are "irresponsible."
Woloshin reminds women that getting screened is a personal decision that should be based on factors including age and family history. Women should always refer to their healthcare provider before taking unnecessary steps. He states, overall younger women are less likely to have breast cancer, but those who have a strong family history of the condition may want to be screened earlier.
Woloshin hopes the study will push Susan G. Komen to reassess their statistics if they plan to run a similar advertisement for breast cancer awareness month, which takes place every October.
The research was published in the British Medical Journal.
Published by Medicaldaily.com