Suzanne Somers, 66, Says She Has Sex At Least Twice A Day: 'A Healthy Person Is A Sexual Person' [VIDEO]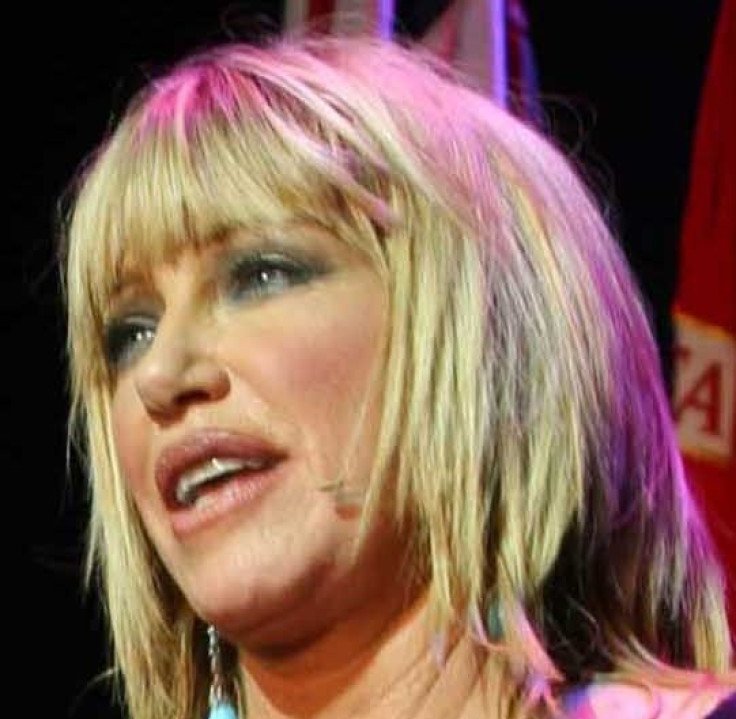 Sixty-six-year-old Suzanne Somers says that she and her husband, Alan Hamel, 77, have sex at least twice a day — and three times on weekends.
"A healthy person is a sexual person," Somers told Katie Couric in an interview last month. "You know, it's all biology. Well first of all ... I desire him, to begin with."
Somers and Hamel have been together for 45 years and married for 36 years. With the help of hormones, she admits, she and Hamel have a very active sex life.
"He's on hormones and I'm on hormones," Somers said in an appearance on CBS's The Talk. "I'm going to be so sorry I said that. What is it about men at four in the morning? And then I'm really awake around eight or so. We have busy mornings."
Somers is a breast cancer survivor and has been very vocal about her controversial health and beauty regimen. According to the Edmonton Journal, the actress is passionate about sharing her experiences with bioidentical hormone replacement therapy, saying that it helps her maintain a healthy sex drive after menopause. She uses about 60 supplements, including daily human growth hormone injections.
"Is it gaggy? Yup," she said about her regimen. "[But] I'm on the far end, because I write about this and I study this and it's where I've chosen to spend my money… How I became this [health advocate] seems kind of perfect to me because I love being my own experiment."
Somers is on a promotional tour for her book, I'm Too Young For This, which is on sale now.
Published by Medicaldaily.com