Swap Out These 4 Winter Holiday Treats To Feel Healthy And Stay Fit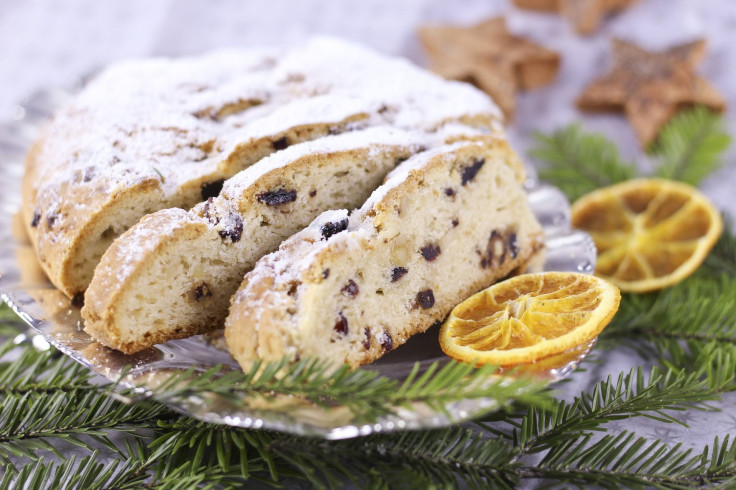 Gaining weight seems almost inevitable during the holiday season. Stuffing ourselves on Thanksgiving kicks it off and we just spiral from there. Through December, most of us are constantly eating special sweets that are only around in the winter, and when we wake up the morning after the festivities end, we find the food has stayed with us. Staying healthy, however, doesn't have to be a chore. Here are some simple swaps that taste good but will help fight the winter weight gain.
Eggnog
If the taste of eggnog doesn't make you sick, learning what's in it might. Tons of sugar, egg yolks and cream, among other ingredients. Instead of gulping down the fatty stuff from the carton, you could make your own eggnog-like treat at home that uses more wholesome ingredients, like almond or soy milk. The eggnog smoothie on Fitness Magazine, for example, relies on almond milk and bananas. You could also make a simple protein shake — many of them look pretty much the same anyway — or a fruit smoothie.
Read: 8 Everyday Ingredient Swaps To Help You Prepare Healthier, Delicious Food
Latkes
These fried potato pancakes may be a traditional Jewish food, but even traditions sometimes can use an upgrade. For starters, as compared to regular potatoes, sweet potatoes have more fiber and more vitamins A and C, as well as fewer calories, the Cleveland Clinic says, so you could make sweet potato latkes instead this year. A recipe on Whole Foods uses both sweet potatoes and pears. If you can go all the way and cut out the frying too, the Food Network has a sweet potato latke recipe that uses the oven.
Roasted ham
Research shows that eating a lot of red meat puts you at a higher risk of cardiovascular disease and other health problems, CNN reports. That includes ham. But lots of white meat doesn't have the same effect on the body as red meat: In one study people who ate a lot of white meat, like chicken, turkey or fish, "seemed to have a slightly lower mortality risk during the study than those who consumed the least amount of white meat." So instead of making a roasted or baked ham this holiday season, roast or bake a chicken to be healthier, or a turkey to be healthier while reenacting Thanksgiving.
Fruitcake
This is perhaps the most maligned food in America — after Spam of course. The cake is typically made with candied fruit, nuts and lots of booze. For a healthier version, you could make one at home (the Huffington Post has a recipe that includes almond meal as the cake's foundation), or you can go all the way and swap out the fruitcake for just handfuls of sliced fruit and nuts.
See also: Holiday-Themed Ways to Reduce Stress
See also: Why You're Always Sick in December
Published by Medicaldaily.com