Swine Flu Kills Houston Teen; Health Officials Issue Statewide Alert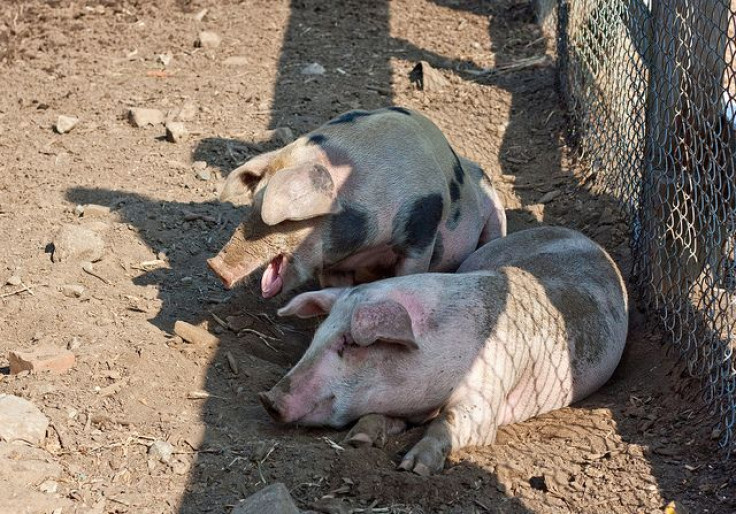 Houston city health officials confirmed Thursday that a teenager became the first to die from the H1N1 virus — or swine flu — in Houston, Texas. At least five other people have died from the virus in Texas, including three middle-aged men.
The Centers for Disease Control and Prevention (CDC) has reported that the flu has broken out in several states but is especially widespread in Texas, Louisiana, Mississippi, and Alabama. It is reportedly the same strain that killed over 18,000 people worldwide in 2009.
"You don't think it would happen to you, you know," Ashley Wright, a resident of Euless, Texas, whose husband died on Dec. 5 of the swine flu, told CBS News. "We always worried about my son getting the flu shot. We're never really worried about the two of us because you don't really hear about any of this. You don't think it will happen to you." Wright's husband, Dustin Wright, did not have a flu shot this year.
Other states have seen cases of swine flu this year as well, including Missouri, which reported a spike in cases in St. Louis.
Unlike the avian, or bird flu, swine flu was named after a virus transmitted between pigs. Humans don't normally contract swine flu easily, but in 2009, H1N1 infected a large number of people worldwide, most likely originating from human contact with infected pigs. Typical symptoms include headache, cough, sore throat, fatigue, and fever. Like most influenzas, the swine flu is more likely to infect people with weaker immune systems.
According to the CDC, as of Dec. 21, there have been a total of 1,639 confirmed cases of influenza in the United States in 2013 — with widespread flu activity reported in 10 states including Alaska, Kansas, New York, Pennsylvania, and Wyoming.
Health officials in Texas and nationwide are urging people to get the flu vaccine, even if it isn't 100 percent effective and does not cover all of the potential influenza strains out there. "When things are quiet, people tend to let their guard down," Dr. Christopher Perkins, medical director for Dallas County Health and Human Services, told CBS News. "But when there are a lot of bells and whistles going on, a lot of flu cases, and people hospitalized, actually some succumbing to death, then that gets a lot of attention. And we get overwhelmed with people seeking out the vaccine."
Published by Medicaldaily.com