Switching Carbs With Protein Might Reduce Mortality Risk In People With Chronic Kidney Disease
It's believed that a high protein diet is harmful for people with chronic kidney disease (CKD). But this may not be true. A new study suggests switching carbohydrates with protein may help reduce mortality risk in people with the condition.
CKD is a condition when a person's kidneys are damaged gradually and cannot function properly to filter blood the way they should. Factors such as high blood pressure, nerve damage, anemia, heart disease and a family history of kidney failure increase the risk.
It is estimated that around 37 million adults have CKD in the U.S. The symptoms include frequent urination at night, puffiness around the eyes, fatigue, poor appetite, swollen feet and difficulty sleeping.
Early detection and diet management are advised to effectively reduce the progression of chronic kidney disease.
The WHO recommends making protein a primary source of diet while reducing fat and carbohydrate in the diet for people in general. The agency, however, cautions against the use of protein for those with CKD as high levels of protein are believed to cause kidney deterioration.
In the latest study, researchers evaluated the mortality risk of 3,683 adult CKD patients in the U.S. The patients had lower mortality rates when their source of energy from carbohydrates was 30%-45% compared to people who had 60% of the energy from carbohydrate sources. Those who had 5%–20% of their energy from sugar also had low mortality rates when compared with people who had 40% of their energy from sugar.
"Our results suggest that dietary advice to CKD patients should be given according to their current diet structure (especially the percentage of carbohydrate intake) and sugar/non-sugar carbohydrate should be considered when adjusting their carbohydrate intake," co-author Qidong Ren said.
Researchers conducted an iso-caloric replacement analysis where the total energy intake was constant. They found that replacing the energy intake from carbohydrates with protein (up to 30%) and/or replacing the sugar with non-sugar carbohydrates (up to 55%) reduced the all-cause mortality risk.
"We observed lower mortality risk with lower carbohydrate intake and reduction in mortality risk when replacing the carbohydrate with protein. We also found that higher protein intake was associated with lower mortality risk in CKD patients. However, more long-term and extensive sample size studies are required to more fully determine the effect of a high protein diet in CKD patients," Ren added.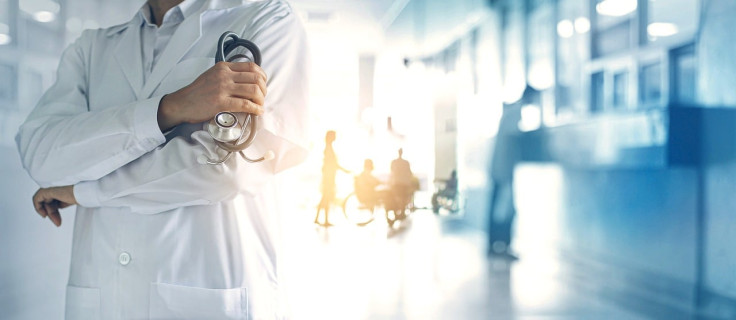 Published by Medicaldaily.com