Sylvia Browne, Controversial Psychic Who Claimed Amanda Berry Was Dead, Dies At Age 77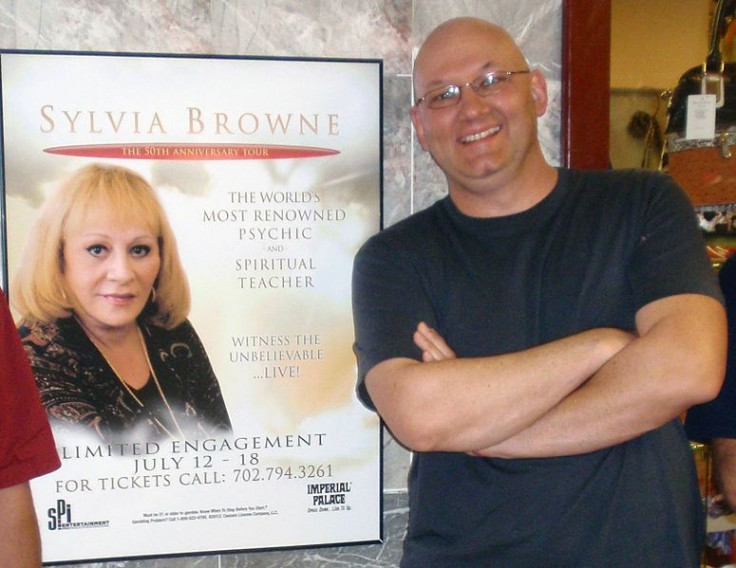 Sylvia Browne, self-proclaimed psychic and writer, died at age 77 on Wednesday at Good Samaritan Hospital in California. Browne was a world-famous celebrity psychic who believed she could see into people's futures, though many critics labeled her a fraud.
Browne was a regular on the Montel Williams Show, where she answered questions about life, marriage, career, death, and ghosts. "I, like so many of you, lost a friend today," Montel Williams, a radio and TV talk show host, said in a statement. "But, as has been for the last twenty years, she'll always remain a part of me. My thoughts and prayers go out to Sylvia's family in this time of loss."
Born in Kansas City, Missouri, Browne claimed she had psychic powers since she was 3 years old. "Sylvia's philosophy of life is based upon research into past lives, via hypnosis, and through the information obtained via Sylvia's deep trance channeling ability," her official biography states. Browne believed in God as well as reincarnation, though she did not force her listeners to believe in religion: "It does not matter if you believe in God, because God believes in you," Browne frequently said. She appeared in the media and public quite often, and had published some 50 books, many of which were New York Times bestsellers. She founded two nonprofit organizations — the Nirvana Foundation for Psychic Research as well as the Society of Novus Spiritus.
Browne was well known for telling the mother of Amanda Berry, the girl who was kidnapped and held hostage by Ariel Castro in his home in Cleveland, that her daughter was dead. Berry's mother died two years later, never knowing that her daughter would be found more than a decade after her initial disappearance. "The [Ariel Castro] abduction is a test case for all psychics," Joe Nickell, editor of Skeptical Inquirer, told the Huffington Post. "Why didn't one psychic wake up in the middle of the night and know where they were?" After the girls were found alive, Browne responded with an official statement, saying she is mostly right in her future predictions, but could not be correct all of the time. "Only God is right all the time," she said in her statement.
Browne is considered a parapsychologist. Parapsychology is a term that was coined in the late 1800s by philosopher Max Dessoir, meaning "alongside psychology." Parapsychologists study telepathy, clairvoyance, psychokinesis, and reincarnation. Whether parapsychology can be considered a true science has been widely disputed. Browne's status as a true "psychic" also remains controversial, though one of her frequent quotes was, "Take with you what you want and leave the rest behind."
Published by Medicaldaily.com