Symptoms Of Menopause May Be Worse For Women Who Experience Verbal, Emotional Abuse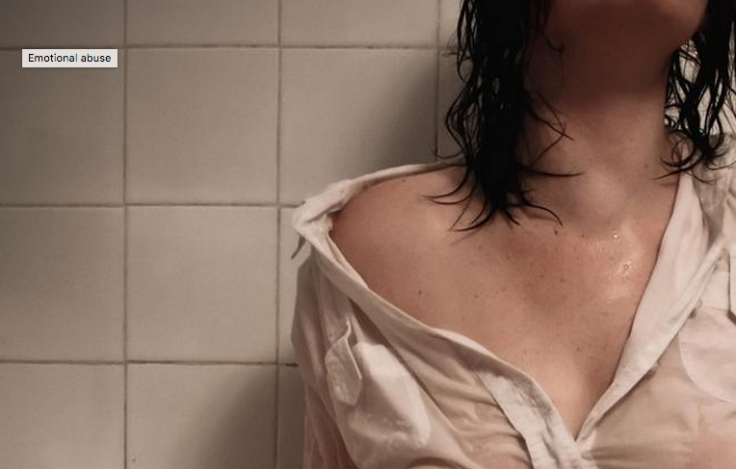 Abuse in all its forms is associated with adverse health outcomes — but can more recent abuse worsen menopause? A new study presented during this year's annual meeting of The North American Menopause Society (NAMS) in Las Vegas may have proved that it could.
"While a history of adverse childhood experiences has been associated with increased reporting of vasomotor symptoms, the relationships between recent abuse and menopausal symptoms has not been fully explore," researchers wrote in the abstract of their study. "Our objective was to determine whether there is an association between menopausal symptom both (MSB) and a history of abuse (physical, sexual or emotional/verbal in the last year." Vasomotor symptoms typically refers to night sweats and hot flashes.
Researchers analyzed data collected from the Menopause Health Questionnaire (MHQ) that 3,470 women completed during consultations at the Mayo Clinic's women's health center in Rochester, Minn.; MHQ data was collected between Jan. 1, 2006 and Oct. 7, 2014. The questionnaire measured for incidence of abuse, as well as MSB, which participants rated on a scale of one to four: one being symptoms didn't bother woman at all and four being extremely bothersome. Researchers then grouped these symptoms into six domains based on content: vasomotor, sleep, neurocognitive, bowel/bladder function, sexual function, and general. Current tobacco use, body mass index, education, age, and race/ethnicity were some of the additional measures also taken into consideration.
Of these women, the results showed that 253 (6.8 percent) had experienced one or more forms of abuse in the last year, while 245 women (96.8 percent) reported verbal/emotional abuse; 34 reported physical abuse (13.4 percent); and 10 reported sexual abuse (3.9 percent). While "no distinction was made relative to age, race/ethnicity or education," researchers did find that women who reported experiencing abuse in the last year were a "higher percentage classified as work-disabled." What's more is the prevalence of cigarette smoking was higher in those who reported abuse.
"We found that those reporting abuse in the last year had higher mean total MSB scores and higher scores for each of the identified menopause symptoms with the exception of hot flashes and night sweats," Dr. Stephanie Faubion, director of the Mayo Clinic Office of Women's Health, said in a press release. "In particular, we found a strong correlation with verbal and emotional abuse."
Executive director of NAMS Dr. Wulf Utian concluded that this study "highlights the need for healthcare providers to find ways to allow and encourage women to report abuse."
Source: Kling JM et al. Effects of Recent Abuse on Menopausal Symptom Bother: Results from the Data Registry on Experiences of Aging, Menopause and Sexuality (DREAMS). 2015 Annual Meeting of The North American Menopause Society (NAMS).
Published by Medicaldaily.com