Symptoms Of Migraine Headaches And Feeling Anxious: Risk For Anxiety Disorder Doubles In Lonely Men With Chronic Pain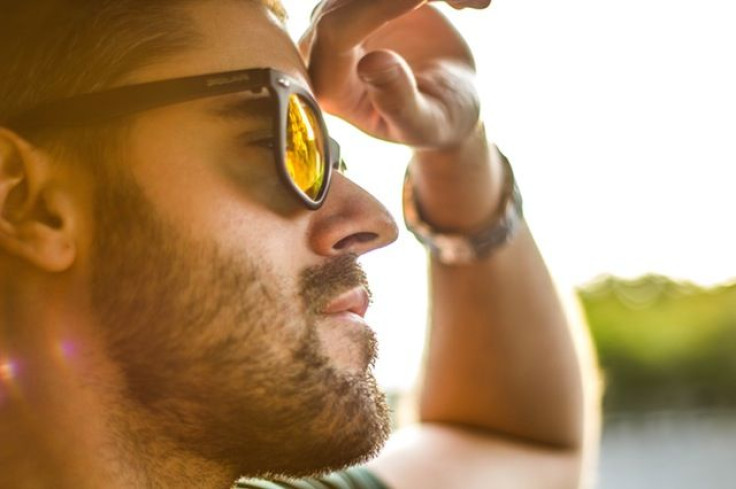 It's likely we know someone who suffers from the debilitating pain of migraines. Symptoms of the headaches, such as sensitivity to sound, light, or touch, tingling or numbness, or vision changes, can make going to work, spending time with family, or even eating nearly impossible. Now, researchers at the University of Toronto, Canada, found migraine attacks double the risk of developing generalized anxiety disorders in men.
The link between migraines and anxiety can be partially explained by "the disturbingly high prevalence of debilitating chronic pain (30%) and problems in managing household responsibilities (28%) among those with migraine," said Professor Esme Fuller-Thomson, first author and a Sandra Rotman Endowed Chair at University of Toronto's Factor-Inwentash Faculty of Social Work and Director of the Institute for Life Course & Aging, in a statement.
Read More: Migraine Headache Causes And Symptoms 2016
Chronic pain played an influential role in the likelihood migraines could trigger anxiety. The sporadic and uncontrollable nature of migraine pain can lead to feelings of anxiousness because it interferes with daily life. Pain can last from a few hours to several days; classic migraines with an aura, or visual changes such as flashing lights, last 10 to 30 minutes before an attack or losing vision, according to the Anxiety and Depression Association of America.
Previous research has found migraines are linked with the onset of mental disorders, including major depression and anxiety. In a 2009 study, published in General Hospital Psychiatry, 11 percent of participants who suffered from migraines, also experience one or more kinds of mood disorders, like anxiety.
In the new study, published in Headache: The Journal of Head and Face Pain, adults with migraines had a three times higher risk of developing anxiety than those without migraine. Interestingly, men with migraine faced double the odds of anxiety compared to women with migraines. Typically, in the general population, women are more likely than men to develop anxiety; from puberty until the age of 50, women are twice as likely to have an anxiety disorder as a man.
Senyo Agneyaka, study author and a recently graduated MSW student, theorizes men are more susceptible to anxiety than women in this study, because they may be less likely to take their medication."[T]herefore the disorder may be more painful and less controllable, which could result in anxiety," she said.
Moreover, men and women who did not have a confidant, or receive social support, were five times as likely to have anxiety compared to those who had at least one person to confide in. Studies have shown social support can ward off the effects of stress brought on by mental health disorders. For example, a 2014 study published in the International Journal of Mental Health Systems, found undergraduate students with high stress had higher scores in depression than those with low stress with low social support. However, the impact of stress on depression was much less in those with high social support than those with low social support.
In other words, using social support as a moderator for mental health issues can help protect people under stress gain function, and maintain a good emotional state.
Read More: Migraines Linked To BPA Exposure
Fuller-Thomson wants to emphasize the importance of health professionals in monitoring the presence of mental health problems, like anxiety disorders, in those with migraine. Male migraine sufferers who experience chronic and debilitating pain are of particular concern. "[T]hose who are struggling to cope with their daily responsibilities and those who are socially isolated" should remain under surveillance, Fuller-Thomson added.
Migraines affect more than 38 million people in the U.S. Currently, there is no cure, but minimizing the effects of these headaches can prevent the onset of mental health issues, and improve overall wellbeing.
Source: Fuller-Thomson E, Jayanthikumar J, and Agbeyaka SK. Untangling the Association Between Migraine, Pain, and Anxiety: Examining Migraine and Generalized Anxiety Disorders in a Canadian Population Based Study. Headache: The Journal of Head and Face Pain. 2017.
See Also:
Will Doctors And Patients Soon Be Able To Predict Chronic Headaches?
Published by Medicaldaily.com