Synthetic Marijuana Linked To Stroke Risk, One Of Many Health Hazards Associated With The Street Drug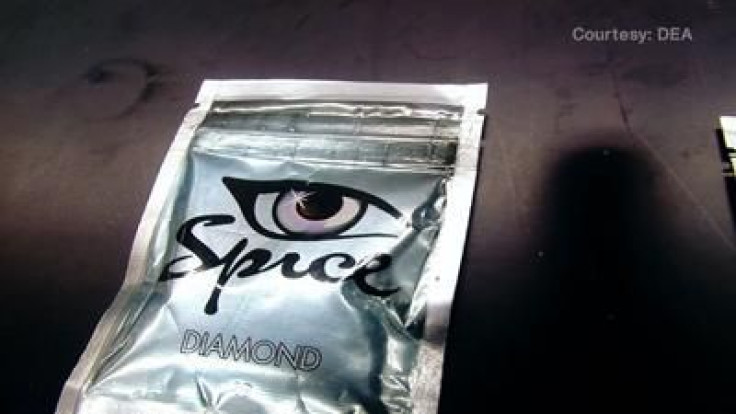 Heath care professionals recognize seizures, abnormal heart rhythms, heart attacks, psychosis, and hallucinations as serious health hazards associated with smoking synthetic marijuana. A team of neurologists from the University of South Florida have added ischemic strokes to this growing list of adverse effects caused by smoking synthetic marijuana brands, such as K2 or Spice.
"You don't know what you're getting when you smoke synthetic marijuana. It's like the Wild West of pharmaceuticals, and you may be playing dangerously with your brain and your health." senior author of the study W. Scott Burgin, MD, professor of neurology at the USF Health Morsani College of Medicine, said in a statement. "Be willing to ask about pot and spice use, because it's not something patients are inclined to volunteer and synthetic marijuana does not show up on routine drug tests."
According to a 2011 survey funded by the National Institute of Drug Abuse, synthetic marijuana has become the second most widely used illicit drug among high school students — second only to natural marijuana. It is described as a mixture of herbs sprayed with artificial chemicals designed to mimic the high experienced by cannabis users.
People who smoke K2 or Spice are introducing unknown and potentially harmful chemicals into their brain, researchers stated. Dr. Burgin and his colleagues conducted a case study that highlights how teenage siblings who smoked the street drug, Spice, and subsequently experienced ischemic strokes, which occur from artery blockages in the brain.
"Since the two patients were siblings, we wondered whether they might have any undiagnosed genetic conditions that predisposed them to strokes at a young age. We rigorously looked for those and didn't come up with anything," said Dr. Burgin, who is also director of the Comprehensive Stroke Center at Tampa General Hospital. "To the best of our knowledge, what appeared to be heart-derived strokes occurred in two people with otherwise healthy hearts. So more study is needed."
The American Association of Poison Control Centers received 5,230 calls related to synthetic marijuana in 2012. Harmful side effects that could potentially turn deadly include severe anxiety, irregular heartbeat, nausea and vomiting, muscle spasms, psychotic episodes, and suicidal thoughts. The research team noted that these effects were also observed in some cases that focused on natural marijuana.
"In any event, if marijuana can cause ischemic stroke, and if anything pot can do spice can do better, neurologists will likely encounter increasing numbers of spice-associated strokes in the years ahead," concluded John C. M. Brust, MD, professor of clinical neurology at Columbia University College of Physicians and Surgeons.
Emily Bauer, 17, was left brain damaged, paralyzed, and blind after smoking Spice with her friends last December. Cops were called to Emily's house after a series of strokes turned into psychotic episodes and violent hallucinations. Doctors discovered an inflammation of blood vessels in the brain known as severe vasculitis. Thankfully, Emily made a miraculous recovery and was able to return to Cy-Fair High School, in Cypress, Tx., nine months after her scare with synthetic marijuana.
Source: Freeman M, Rose D, Myers M, Gooch C, Bozeman A, Burgin S. "Ischemic stroke after use of the synthetic marijuana "spice." Neurology. 2013.
Published by Medicaldaily.com