Syphilis Infections Increased By 11%, Solely Among Men, In 2012: STD Annual Report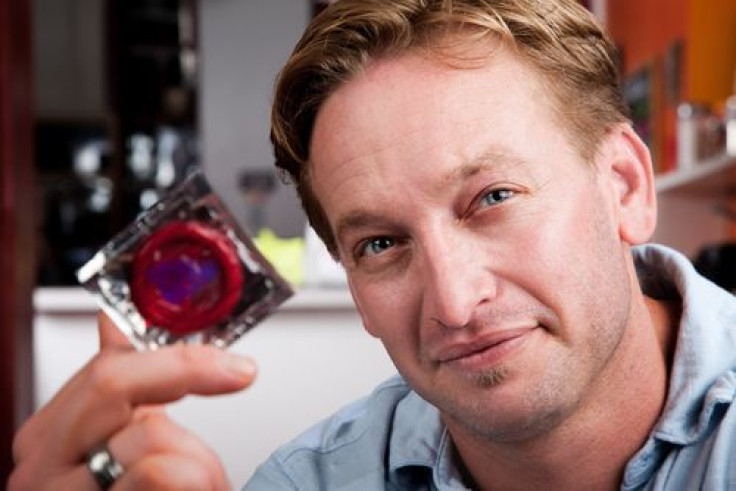 The Centers for Disease Control and Prevention (CDC) has released its annual report, Sexually Transmitted Disease Surveillance 2012 (the most recent year for which data is available). With data culled from state and local records of sexually transmitted disease (STD), including private and public sources, the report includes statistics on chlamydia, gonorrhea, and syphilis, while excluding several additional STDs — human papillomavirus (HPV), herpes simplex virus, and trichomoniasis — due to the fact that data for those infections are not routinely reported to the CDC. This annual snapshot, then, serves as an incomplete portrait of STDs in America.
Yet it offers some necessary insights into STD diagnosis trends across the country. Although many cases of chlamydia, gonorrhea, and syphilis continue to go undiagnosed, the CDC estimates that nearly 20 million new sexually transmitted infections occur every year, half among people between the ages of 15 and 24. With each infection comes a general threat to a person's overall health. An STD, for instance, increases a person's risk for HIV infection, and when a woman develops an infection, it may lead to severe reproductive health complications, including ectopic pregnancy. Along with negative health consequences, STDs also represent an economic burden, costing the nation nearly $16 billion every year.
The Numbers
In 2012, the number of cases of chlamydia, an often symptomless STD caused by a bacterium, amounted to 1,422,976 or nearly 457 per every 100,000 people. This rate was relatively stable in comparison to the previous year unlike gonorrhea, which increased by 4.1 percent. In 2012, the total number of cases of gonorrhea was 334,826 or about 108 per every 100,000 people. Gonorrhea, like chlamydia, is caused by a bacterium and may be symptomless for women though it often causes a burning sensation and discharge from a man's penis. Meanwhile, syphilis (primary and secondary) increased by slightly more than 11 percent over last year, solely among men, particularly gay and bisexual men, with 15,667 total cases reported (five per 100,000 people). Signs in the earliest stages of syphilis, which is easy to cure, include a firm, round, small, and painless sore on the genitals, anus, or mouth, or a bodily rash, especially on the palms of the hands or the soles of the feet. Lastly, congenital syphilis, present at birth, decreased by a full 10 percent compared to the CDC's last annual report; a mere 322 cases were reported.
Men Who Have Sex With Men (MSM)
According to the CDC, MSM are at increased risk for STDs when compared to women or men who have sex exclusively with women. "… Testing strategies are often suboptimal for detecting STDs in MSM," the report notes, and "a number of individual-level risk behaviors, such as higher numbers of lifetime sex partners, higher rates of partner change and partner acquisition rates, and unprotected sex, also contribute to the disparities in sexual health of MSM. The CDC report also compares statistics by HIV status (among MSM visiting STD Surveillance Network clinics): the prevalence of STDs was lower among HIV-negative MSM than among HIV-positive MSM.
Adolescents and Young Adults
CDC estimates suggest that one in four sexually-active adolescent females have an STD, such as chlamydia or HPV. Compared with older adults, sexually active adolescents and young adults are at higher risk of acquiring STDs for a combination of behavioral, biological, and cultural reasons. The higher prevalence of STDs among adolescents also may reflect multiple barriers to accessing quality STD prevention services, including lack of health insurance or ability to pay, lack of transportation, discomfort with facilities and services designed for adults, and concerns about confidentiality.
Women
According to the CDC report, "…a woman's inability to negotiate safer sexual practices, such as condom use, can significantly affect her sexual health and subsequently the health of her unborn baby." Biological and social factors, such as poverty and access to quality STD services, may impact her sexual health as does the behavior of her male partner. "Because it may be the behavior of her male partner, rather than the woman's own behavior, that increases a woman's risk for STDs, even a woman who has only one partner may be obliged to practice safer sex such as using condoms."
Published by Medicaldaily.com