Syria Accepts Russian Proposal To Turn Over Chemical Weapons: Will New Development Alter Obama's Stance?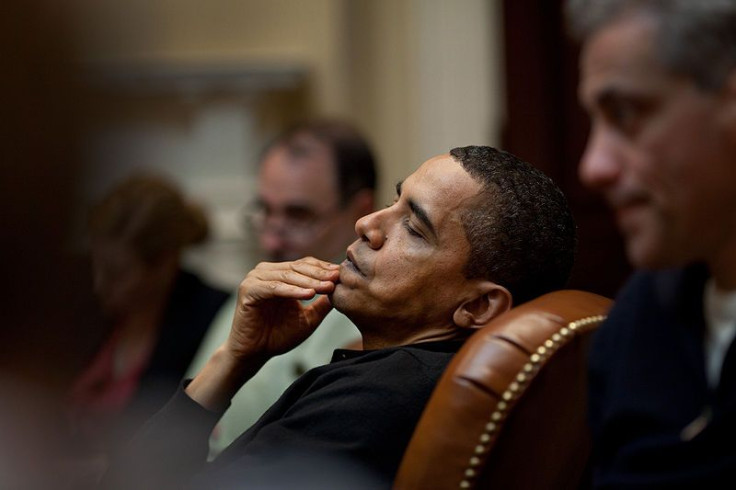 Syria's Foreign Minister Walid al-Moallem said Tuesday that the Syrian government agreed to a Russian initiative to turn over its chemical weapons, placing them under international control. The decision was made in an effort to "derail the U.S. aggression."
President Obama plans to give a televised address to the nation Tuesday night concerning whether the United States will take military action against Syria. In late August, a chemical attack that was allegedly carried out by the Syrian government killed hundreds and injured thousands of civilians. Syrian President Bashar al-Assad's regime is believed to have orchestrated the attack. The victims — including hundreds of small children — were photographed after the attacks and deemed "the sleeping dead" because many of them looked like they were in a deep, peaceful sleep.
Though the administration does not need the approval of Congress, Obama asked lawmakers in Washington to authorize military strikes against Syria. The vote in Congress is seen by some as a defining moment in his presidency.
"If he loses, then clearly, his lame duck status probably starts more than a year earlier than normal," said Elaine C. Kamarck, a senior scholar at the Brookings Institution. "Also if he loses, it's difficult to say how the bad guys in the world, like North Korea and other places, interpret this."
Obama has made it clear that he doesn't want to use military force in Syria, but that it may be necessary in light of the fact that Syria had remained resolute on keeping the chemical weapons under its government's control. That control, the administration believes, could mean potential dire consequences for the international community as a whole.
Prior to Syria's announcement, Obama said that the meeting between Syria and Russia was a step in the right direction for the two countries.
"It's certainly a positive development when the Russians and Syrians both make gestures towards dealing with these chemical weapons," he told CNN's Wolf Blitzer on Monday. "But we don't want just a stalling or delaying tactic to put off the pressure that we have on there right now."
Though Syria's decision to turn over chemical weapons may change some of what Obama says in his address to the nation Tuesday night, he has said that he will not merely rely on the country's word on the matter. He expects concrete action if Syria wants to avoid U.S. military force.
"It's not enough just to trust.," said Obama. "I think we're going to have to verify."
The president is set to address the nation tonight at 9 p.m. EST.
Published by Medicaldaily.com